Stain & Finishing Oil - SFO
Regular price
Sale price
$30.99 CAD
Unit price
per
Sale
Sold out
Stain & Finishing Oil is a wood conditioner, stain and top coat all in one that offers exceptional durability in high traffic areas like table tops, kitchen cabinets, and even flooring.
Can be used on bare wood or over previously painted surfaces.No additional top coat required - it is highly durable as is. If you're looking for added durability, applying a coat of Natural will increase sheen and durability without intensifying your colour. 
If you apply it over Fusion Mineral Paint™ for a glaze effect or to increase the sheen, we recommend removing excess right away, as the SFO will not soak in and may leave a sticky finish that takes a few days to dry.
Use the Natural colour over Fusion Mineral Paint™ colours to increase the sheen and offer superior durability, or brush on one of the pigmented colours and wipe off immediately for a beautiful, easy glaze effect.
Our special blend is highly concentrated in pigment, so a little goes a long way. The 237 mL container will cover the same area as 1 litre of comparable stains.

Please keep in mind that all oil based products typically yellow in time. Using this over top of a white paint, will cause a slight yellowing effect. We recommend our Tough Coat for going over lighter colours to avoid yellowing. 
See more about these amazing finishes here.
| | |
| --- | --- |
| Application Tool | Brush, lint free rag, applicator pad |
| Location |  nterior/Exterior |
| Re-coat Time |  9 hrs |
| Top Coat | No additional top coat is required.- this is made strong enough for floors and table tops. However you may use wax or "Natural" colour Stain & Finishing Oil to increase the sheen but not deepen the colour.  |
| Clean Up | Odourless Solvent  |
| Coverage |  40-75 sq.ft.  |
| Finish/Sheen | Matte to high sheen. Each additional layer and buffing increases the sheen.  |
| Recommended Uses |  Reclaimed wood, bare wood, table tops, floors, most any surface, painted finish or Milk Painted pieces.  |
| Can Be Applied To |  Use as a stain over raw or well-sanded wood; apply over painted surface for added sheen, glaze effect, or added protection; seal milk paint or other porous paint. Not recommended over light colours as it will yellow. |
| Can Be Painted Over | Once dried if over bare wood and only 1 coat applied, 10 days after for multiple coats applied . Test to ensure prior to tackling a full project. |
| How to Prep |  Apply over any surface or top coat for desired effect except wax. |
| Cure Time |  10 Days |
| Maintenance/ Cleaning |  Light cleaners, as they will strip away the natural oil. |
DIRECTIONS

How To Use on Bare Wood : pour or brush onto evenly sanded surface, remove excess after 15-20 minutes.If desired, add a second coat after re-coat time for deeper colour or more sheen. The pigment in it stains your wood accentuating the grain. SFO is a combination of natural oils and resins that penetrate into wood fibres to create a durable, scratch-resistant, waterproof finish. It does not leave a surface film that sits on top, but instead soaks into and becomes a part of your wood.

If applying over Fusion Mineral Paint, remove excess immediately.
BENEFITS

Use the Natural color over Fusion Mineral Paint™ colours to increase the sheen and offer superior durability, or brush on one of the pigmented colours and wipe off immediately for a beautiful, easy glaze effect. Our special blend is highly concentrated in pigment, so a little goes a long way. The 237 mL container will cover the same area as 1 litre of comparable stains.
FREQUENTLY ASKED QUESTIONS

What colours does it come in?
Natural (no pigment with a slight ageing effect); White; Driftwood (light grey); Cappuccino (dark brown); Golden Pine; Ebony (black)

What is the difference between this and other oil-based stains?
This stain is highly concentrated in pigment so that a little goes a long way - the small can of SFO that we sell goes just as far as the big cans of other brands. We use as little solvent as possible to reduce our VOC levels and reduce the odour of the product. We use many different natural oils to condition and protect the wood that it is applied to.

How do I increase the sheen?
Add more coats! You can recoat in about 6 hours. If you're satisfied with the colour but want more sheen, add another coat of Natural.BLOG
I like the colour I have, but I think it needs more protection.
If you're not satisfied with the level of protection you have, what you can do is either add another coat of SFO in Natural, or even add a coat of our Gel Stain & Topcoat in Patina.

How durable is it? Can I use it on my floors?
SFO is so durable, you can use it on your floors! It is mostly an oil product that soaks into wood, but it does have a bit of resin that sits on top and adds a protective barrier.

Is this food safe?
No. We advise against using this on surfaces that come into contact with food.
How do I avoid watermarks?
Watermarks are often caused by a surface that is not well sealed, which means that the product has not been properly applied or the surface has not been properly prepared.
It is important to properly prepare the surface to receive Stain and Finishing Oil. Degreasing or stripping and sanding down to the raw wood is necessary. When you have properly sanded the wood, finish with 120-grit sandpaper then you can apply the product.
It is important not to exceed two coats of SFO, as the wood is saturated after two coats, the additional coats will dry on the surface and it is this residue that can create watermarks.
Always use gentle soap for cleaning oiled wood, no degreasing products like dish soap. Renew the oil with a very light additional coat every year or 2 years depending on the use of the surface.
As with anything, extra protection of the surface during use with coasters and placemats certainly helps.
Can I use it over Fusion Mineral Paint?
Yes definitely! For this application, we suggest brushing or wiping on, and immediately removing the excess. It works well as a glaze or to add a beautiful sheen over the paint. Please be aware that the SFO, like all oil based products, does yellow over time and this will show up more dominantly over a white base.BLOG

Can I use Fusion Mineral Paint over it?
Once it is cured, in about 10-12 days.

What prep do I have to do?
As always, make sure you're starting with a clean surface. For wood applications, we do recommend you at least scuff sand, if not sand down to raw wood. A finish with 220 grit is a great way to prepare raw wood for SFO. For an even application, ensure that the surface is sanded evenly with the same grit.

Do I need a top coat over this?
Nope! SFO has a built in resin topcoat. For extra protection, add another layer of Natural on top.

Can SFO be used outdoors?
No. SFO is an interior finish.

Can you mix me a custom colour?
The only colours available are the ones we list on our website - but you can layer different colours over-top of each other, or you can try mixing different SFO colours together before applying.

Read all about the most frequently asked questions on our FAQ page.
Share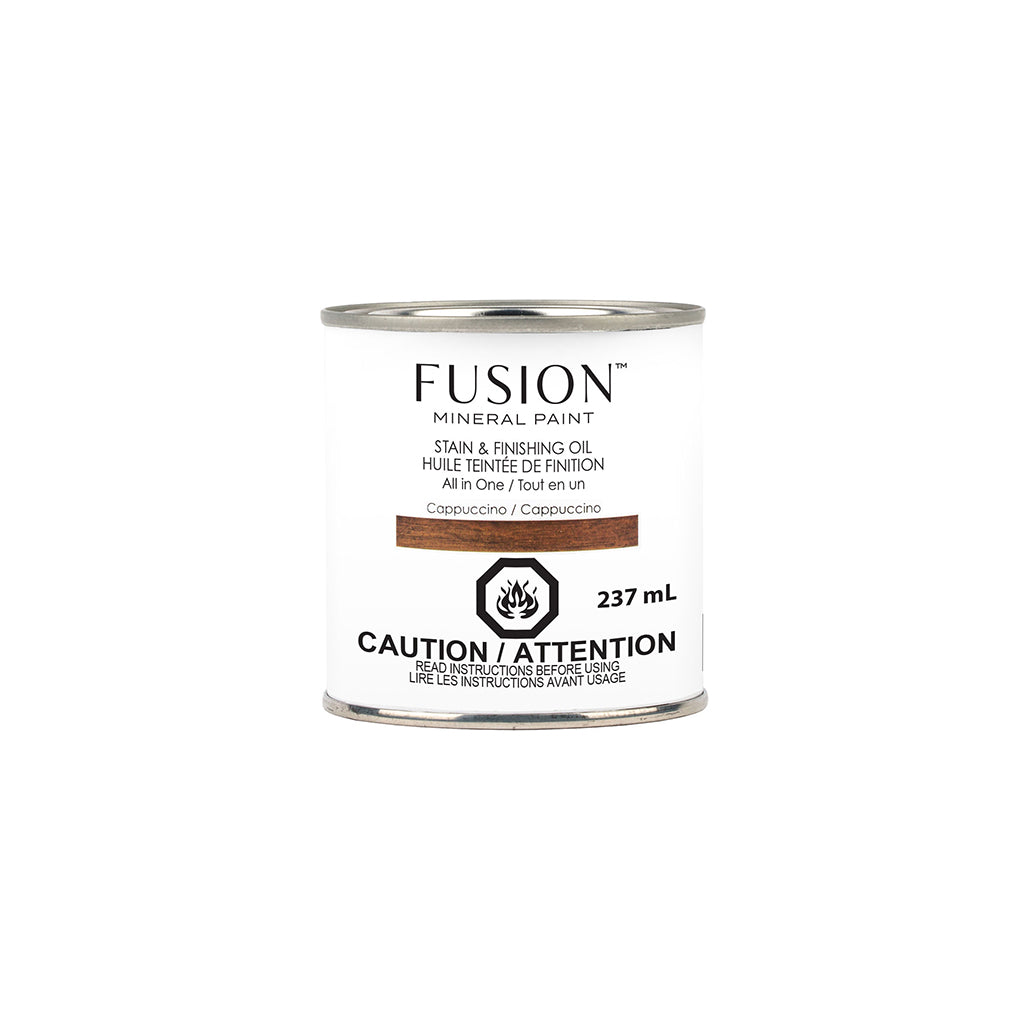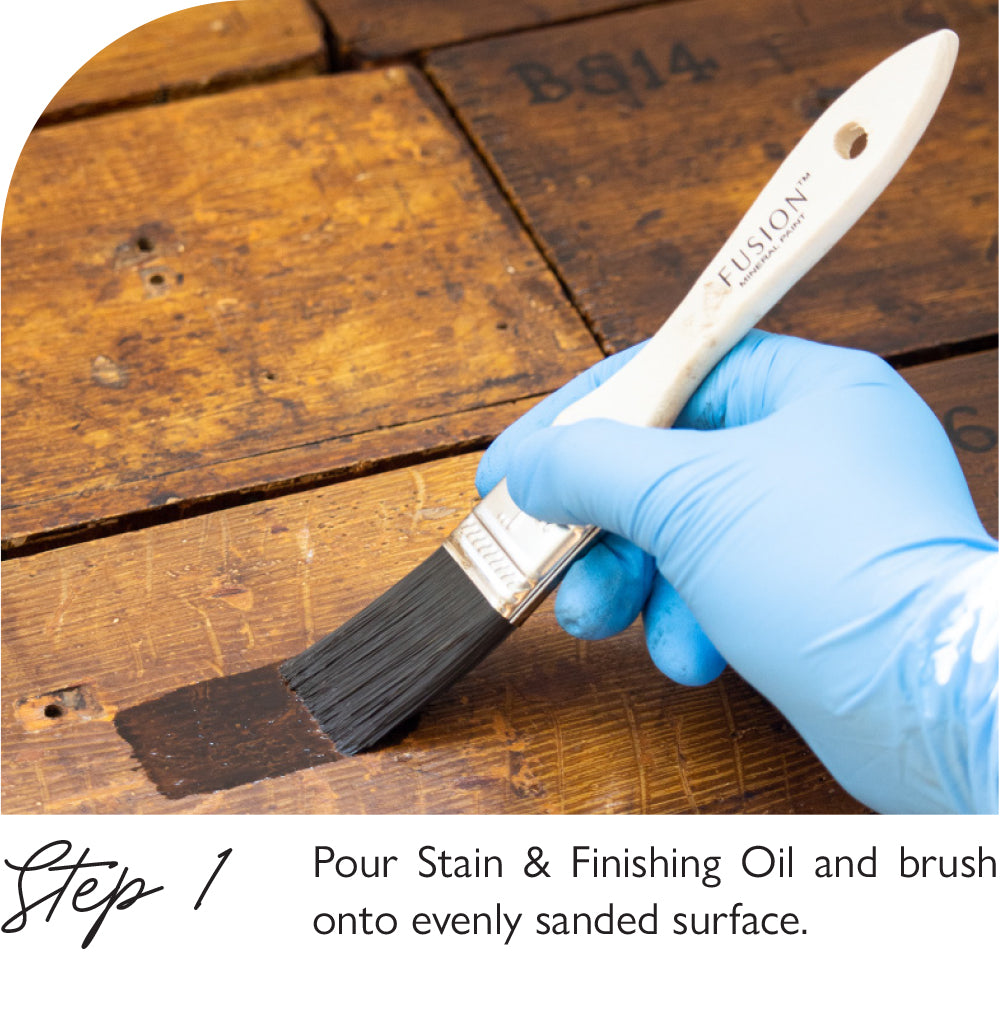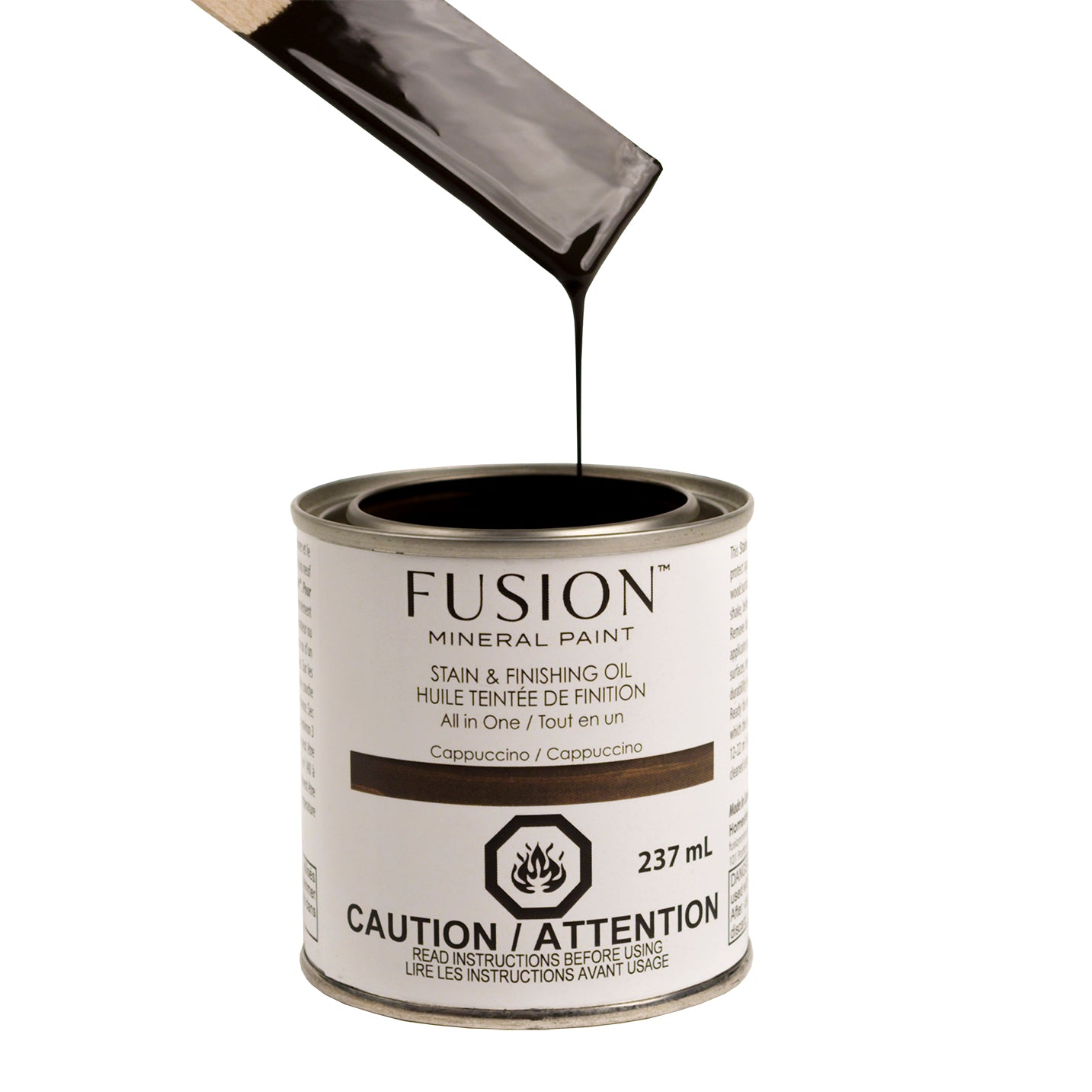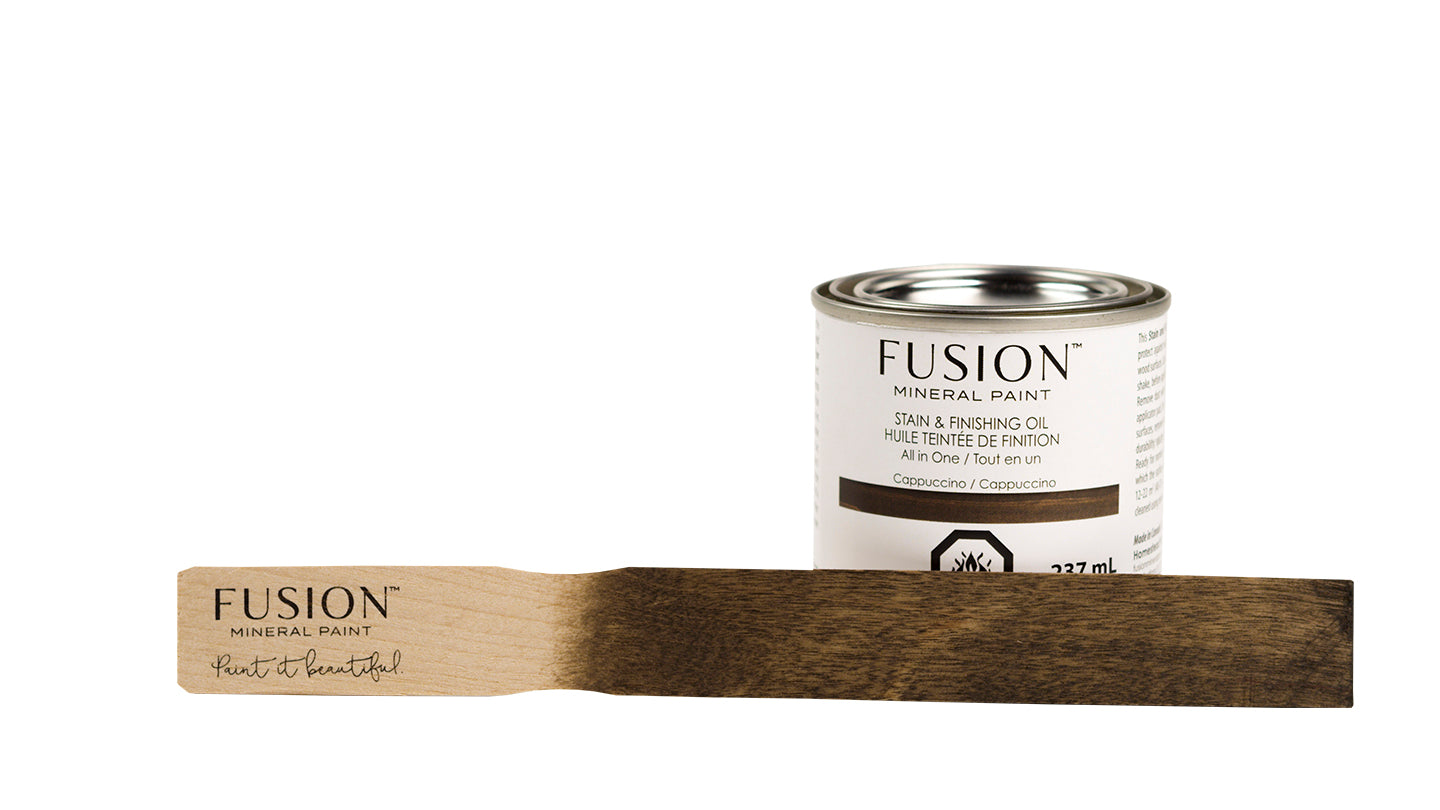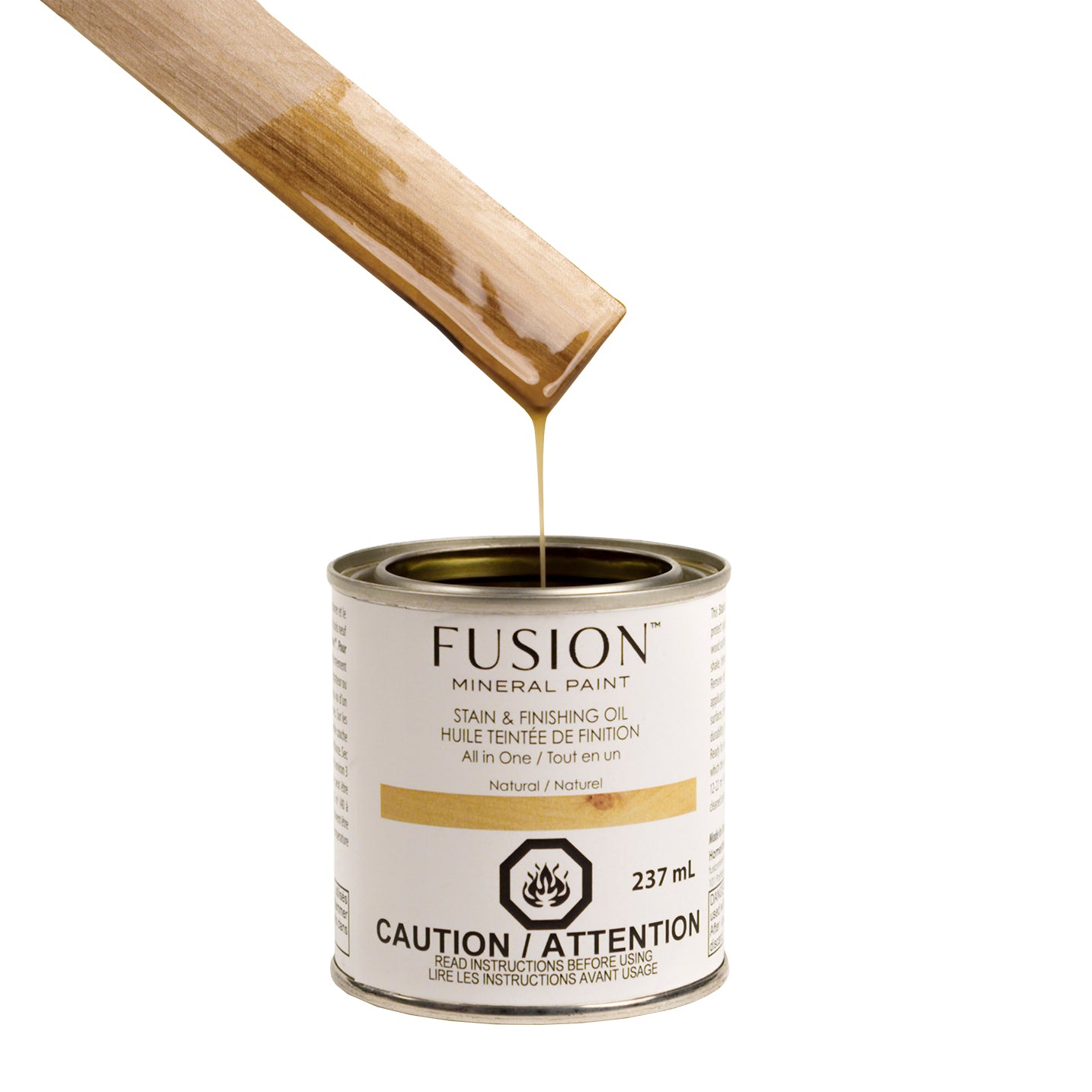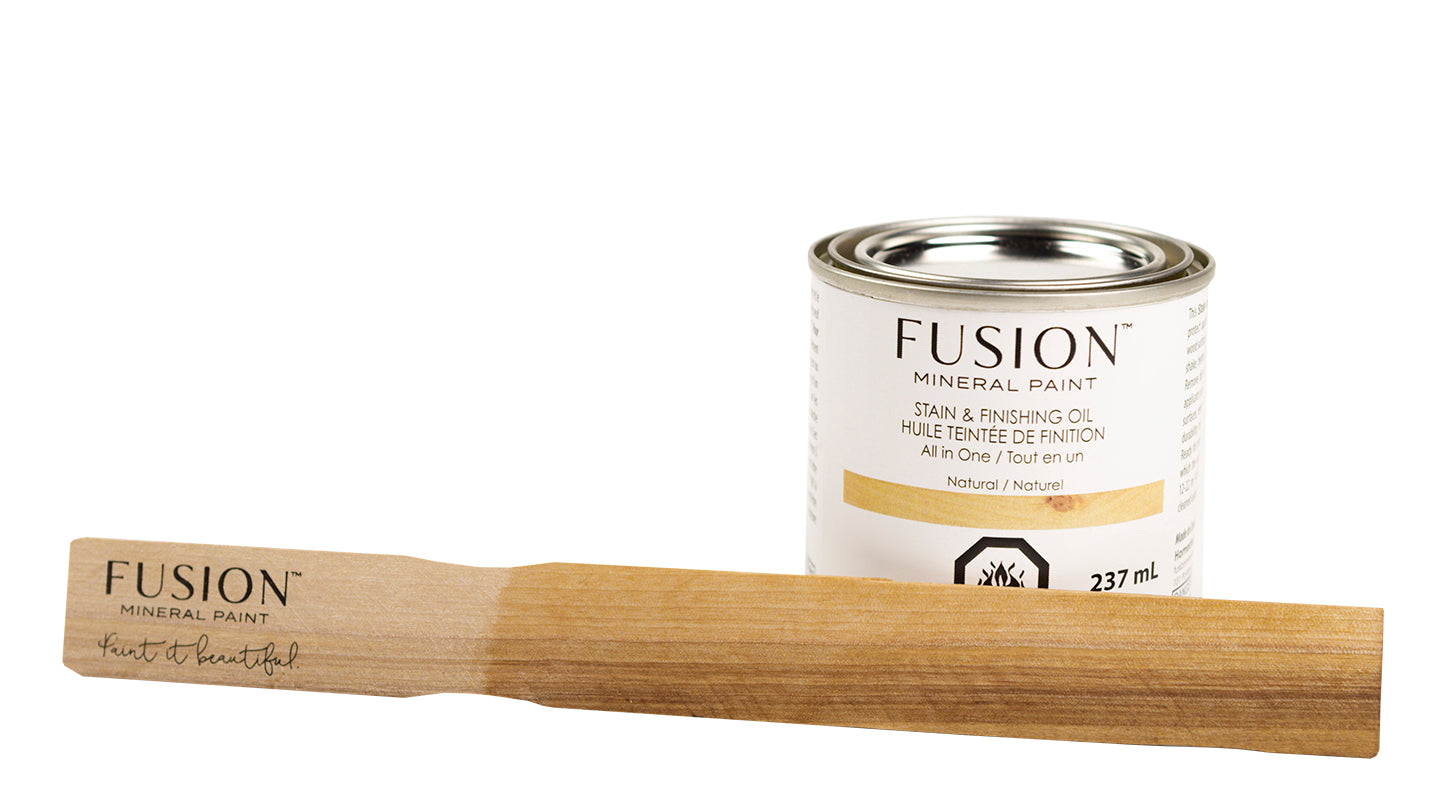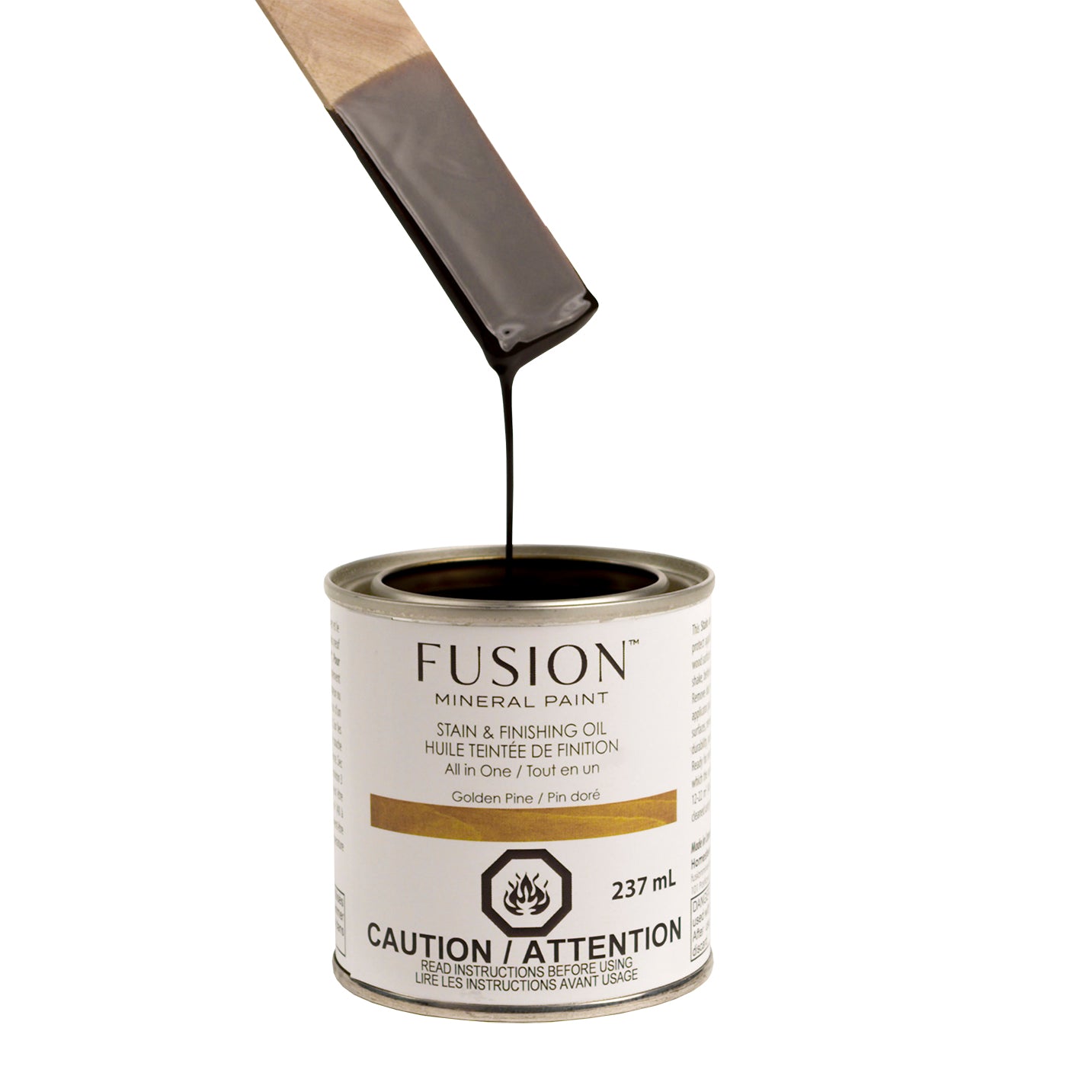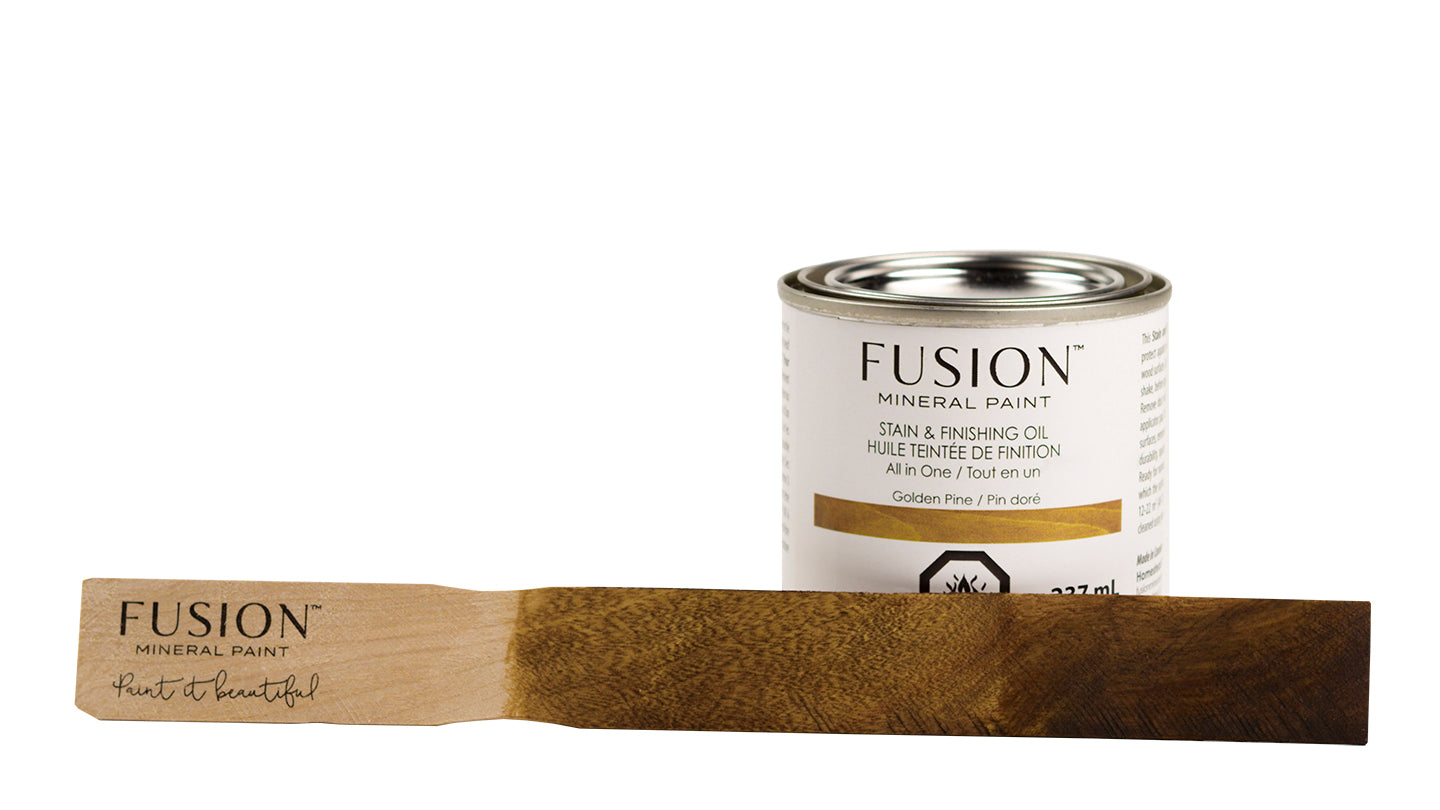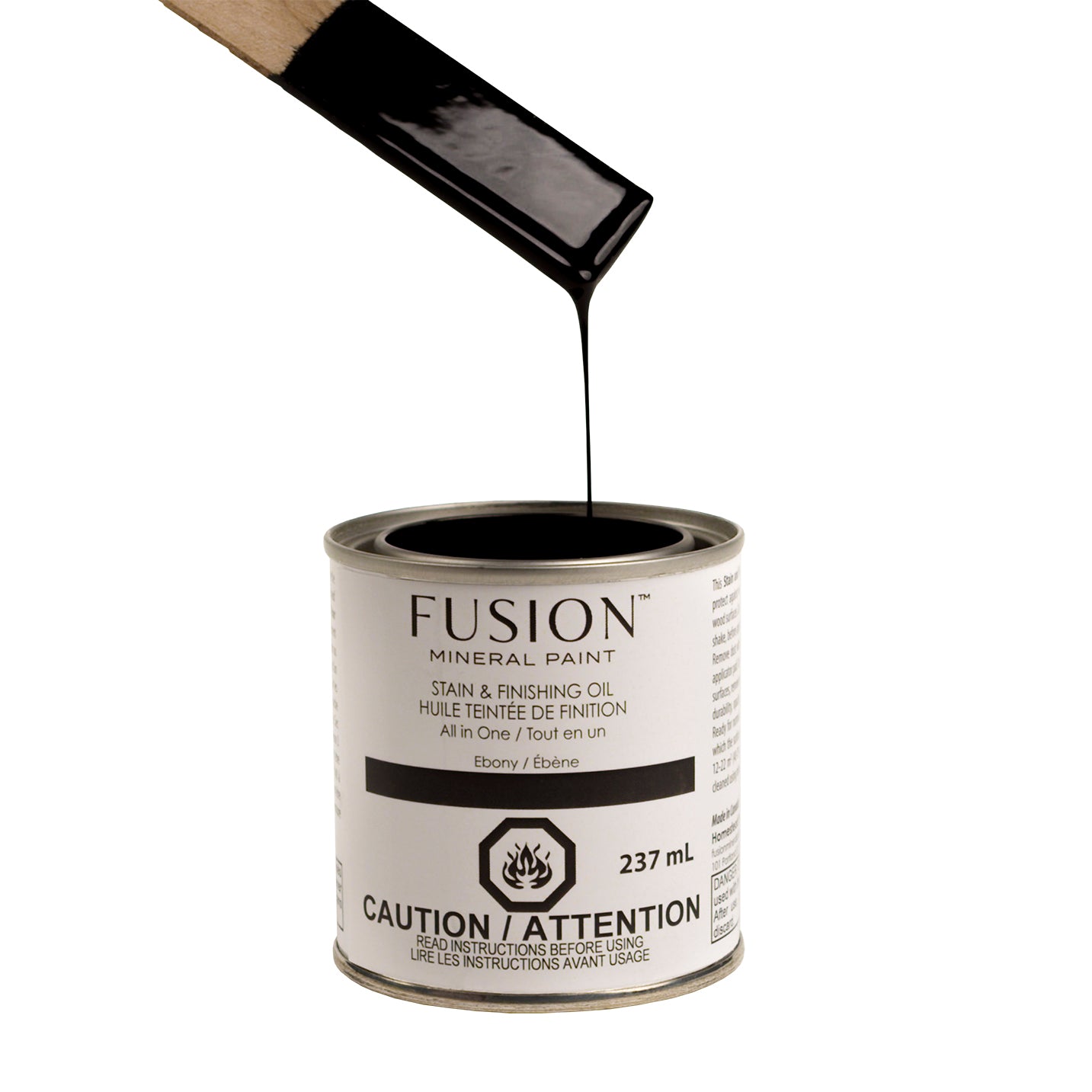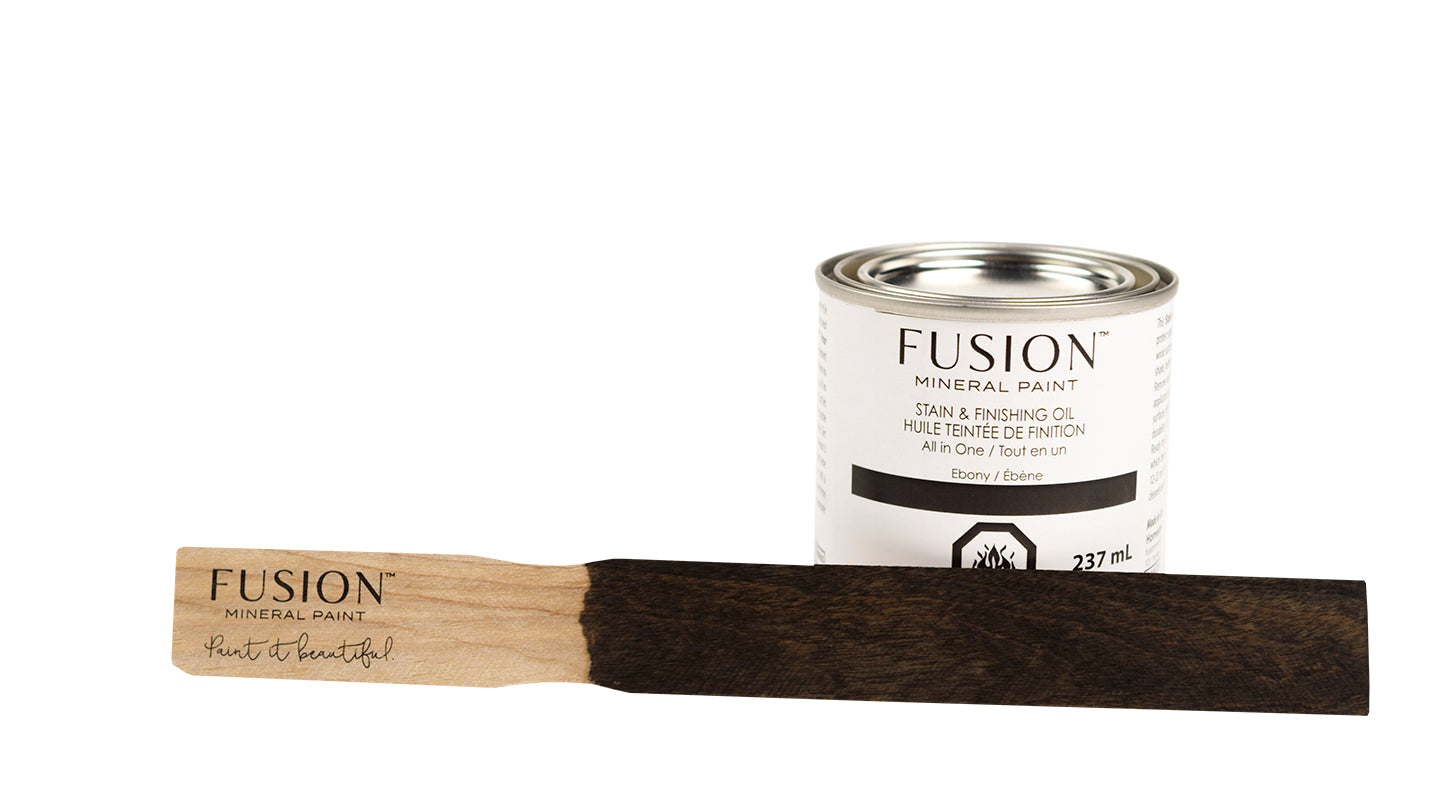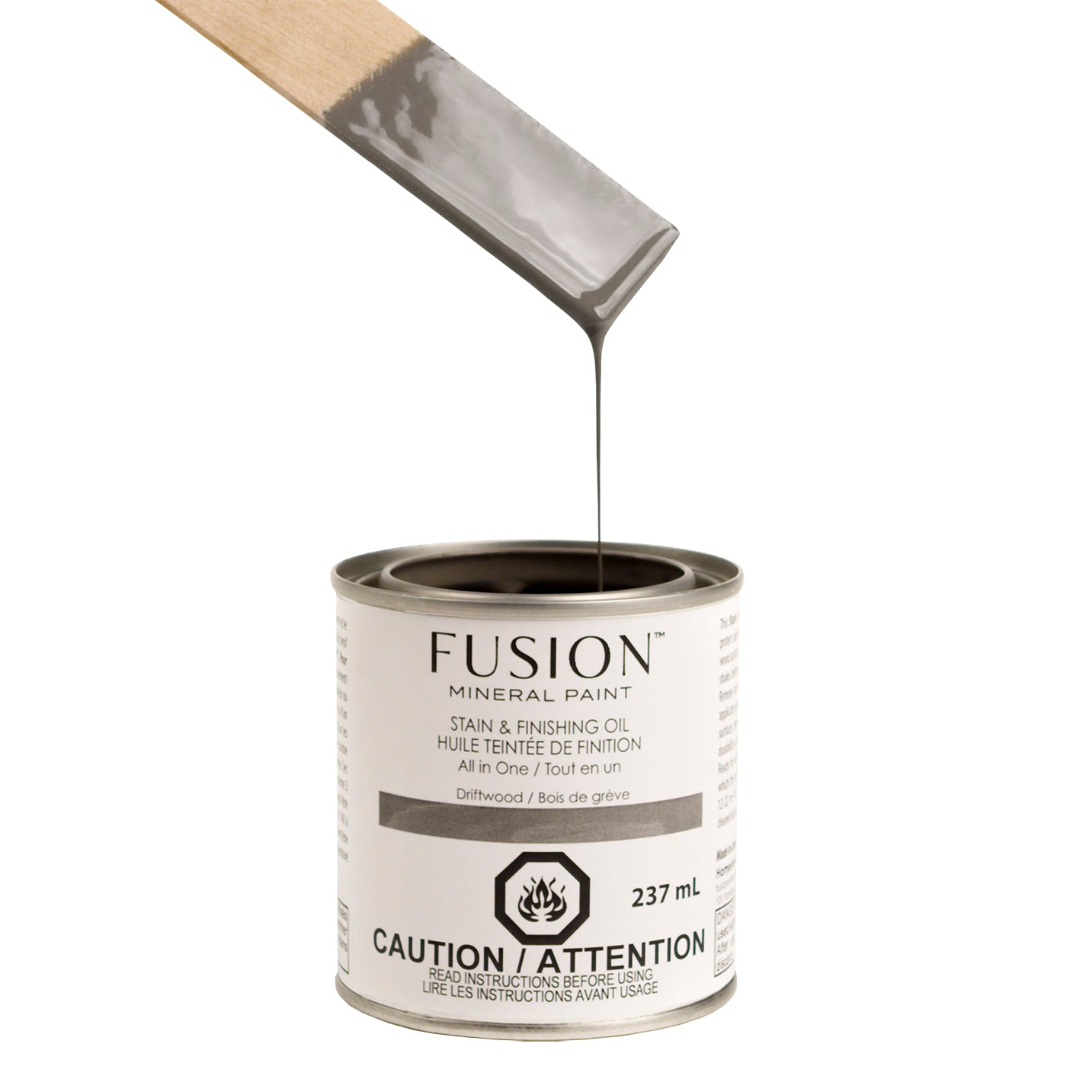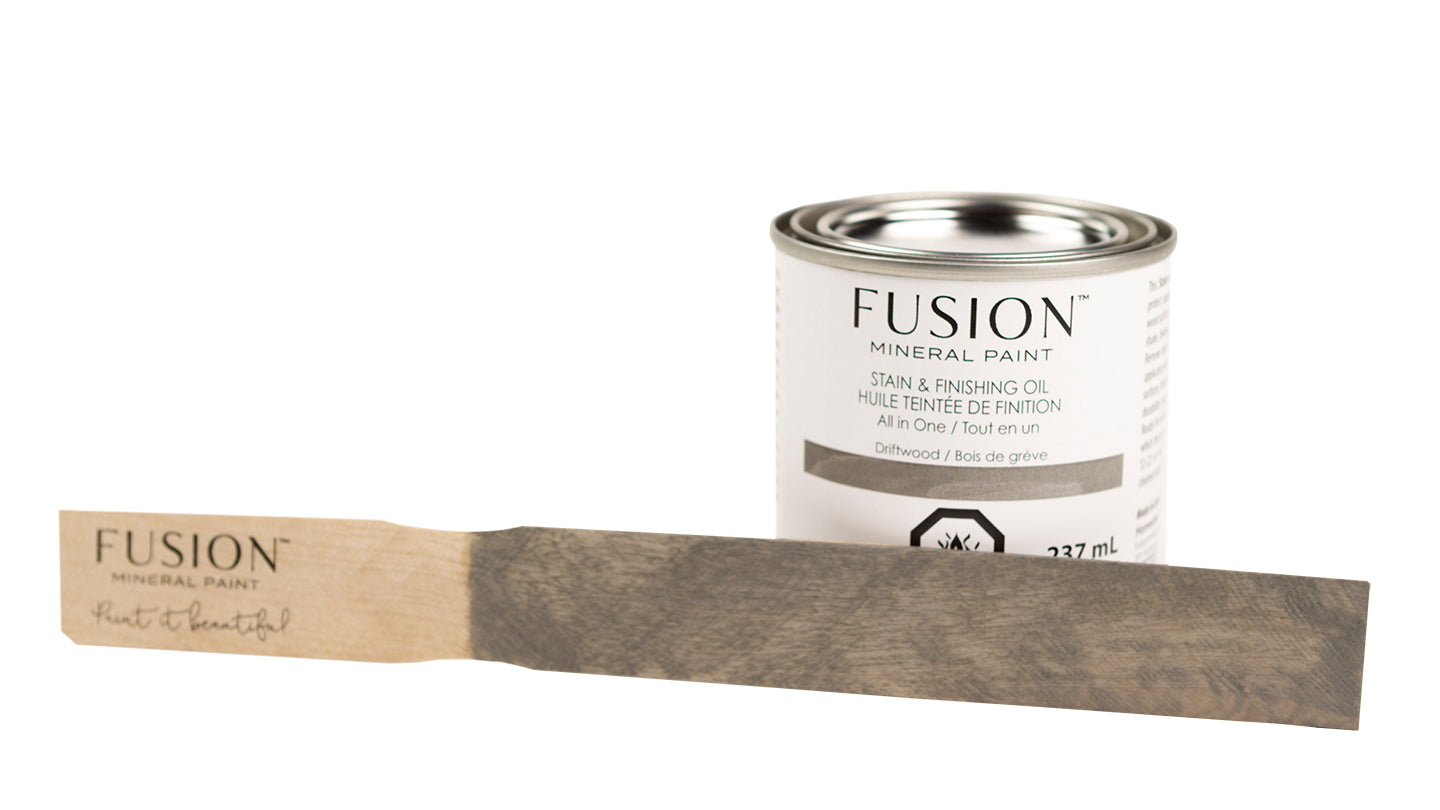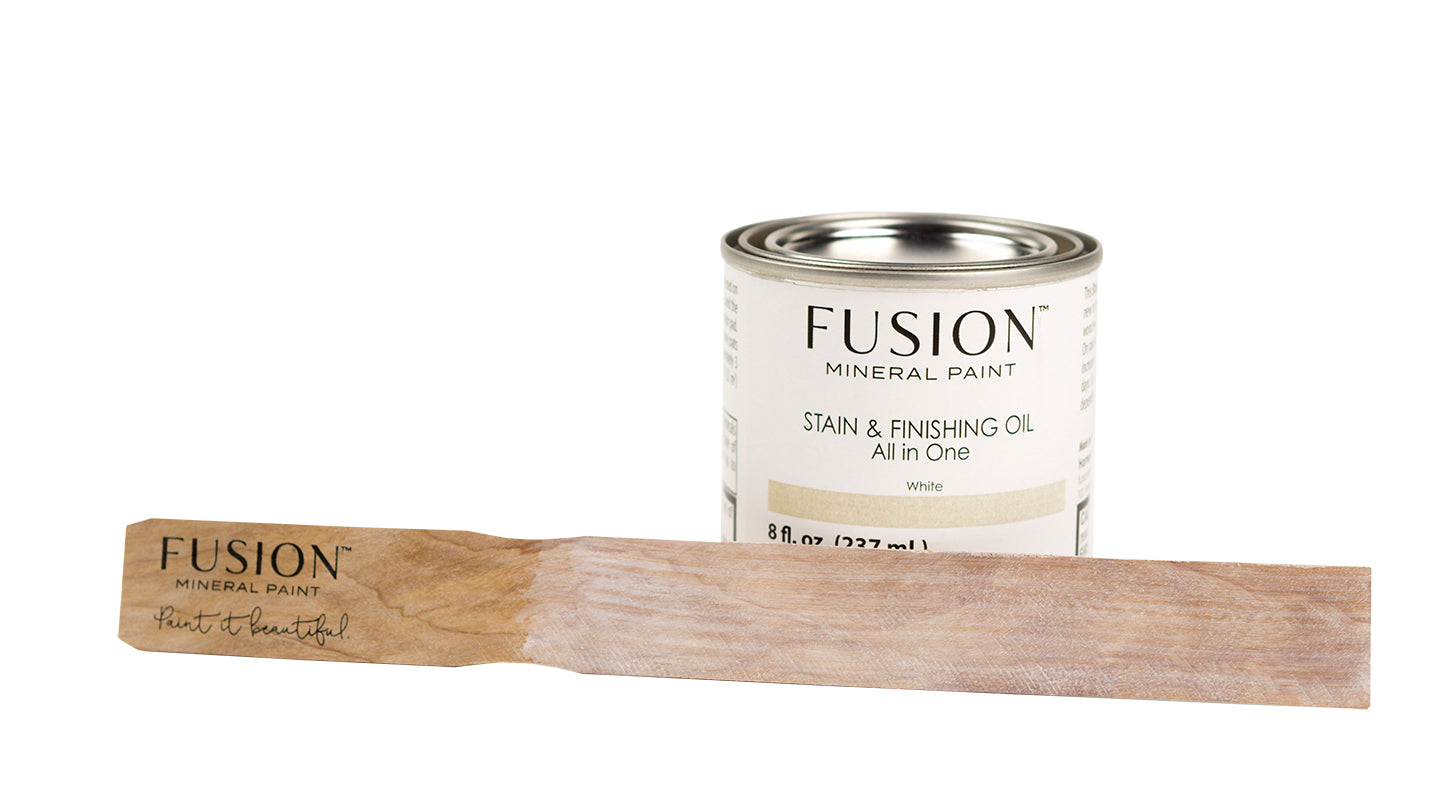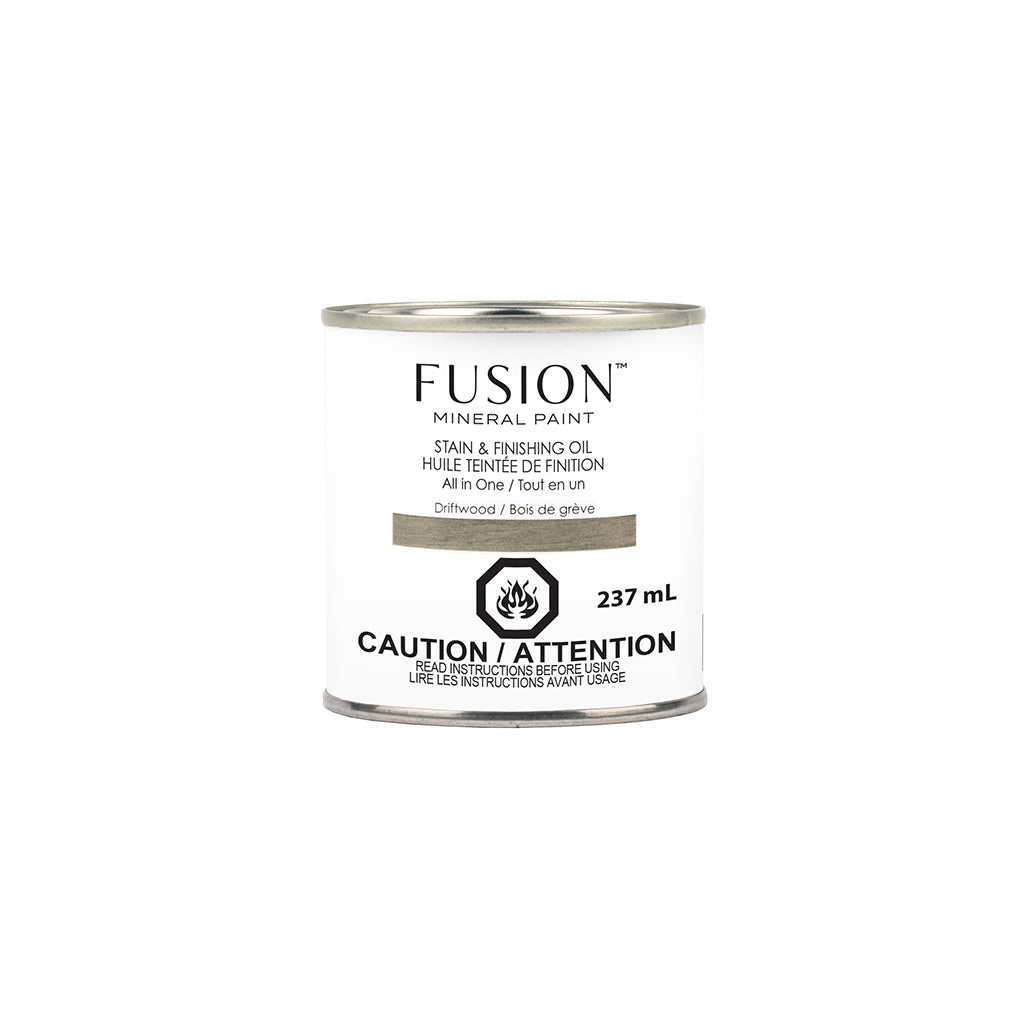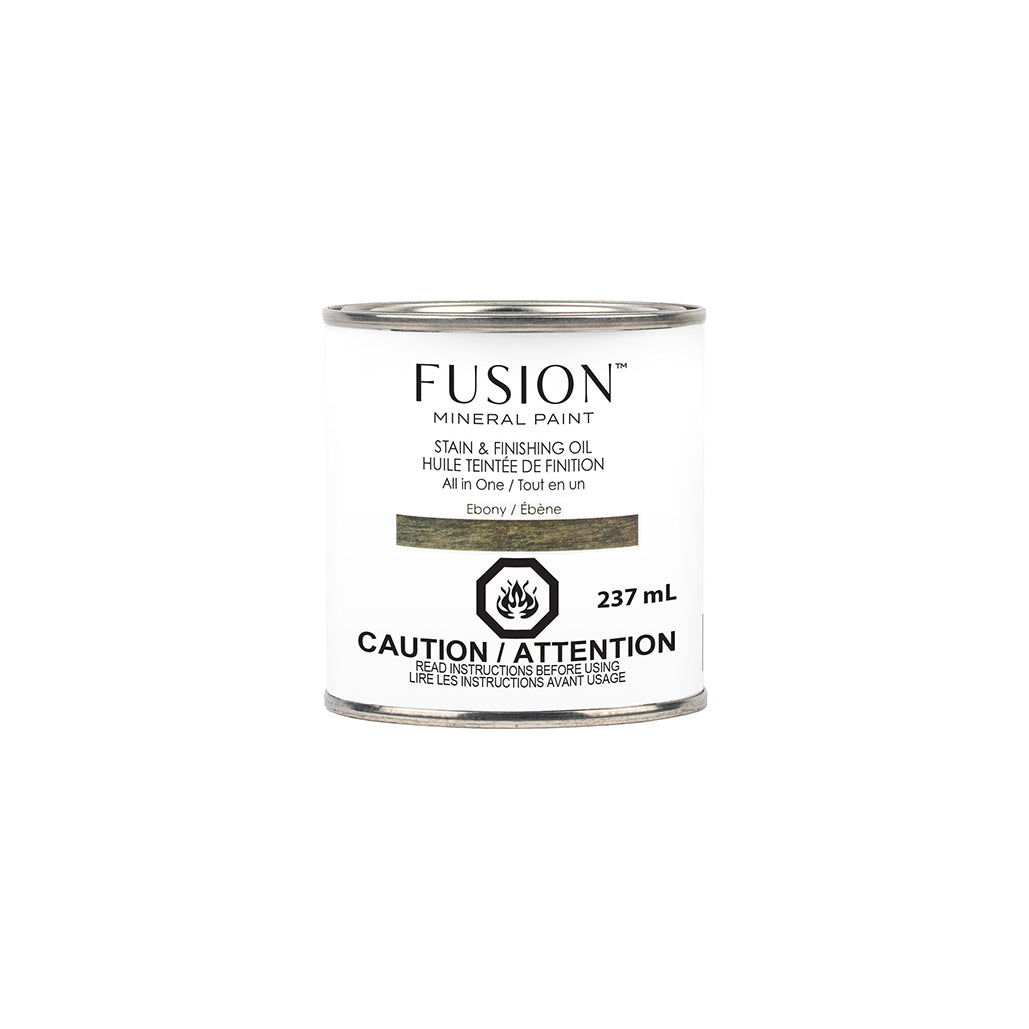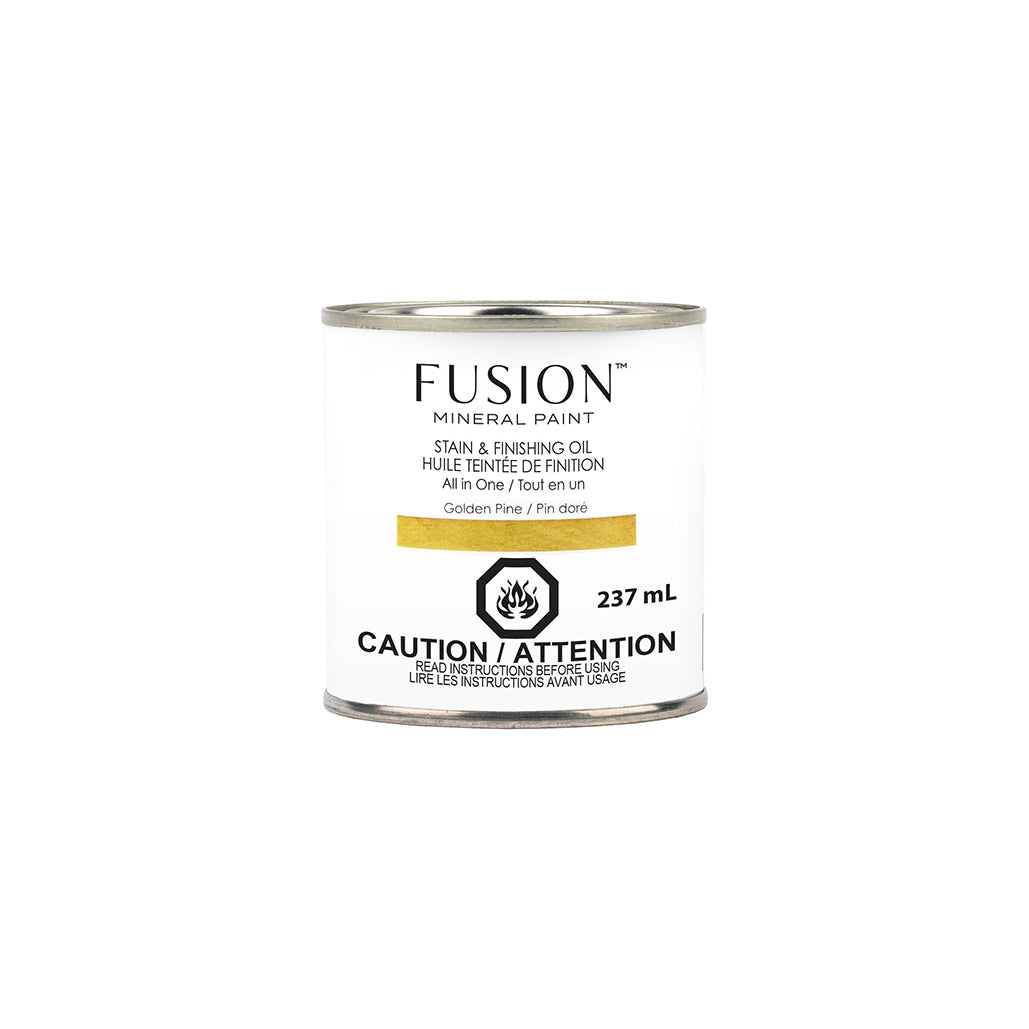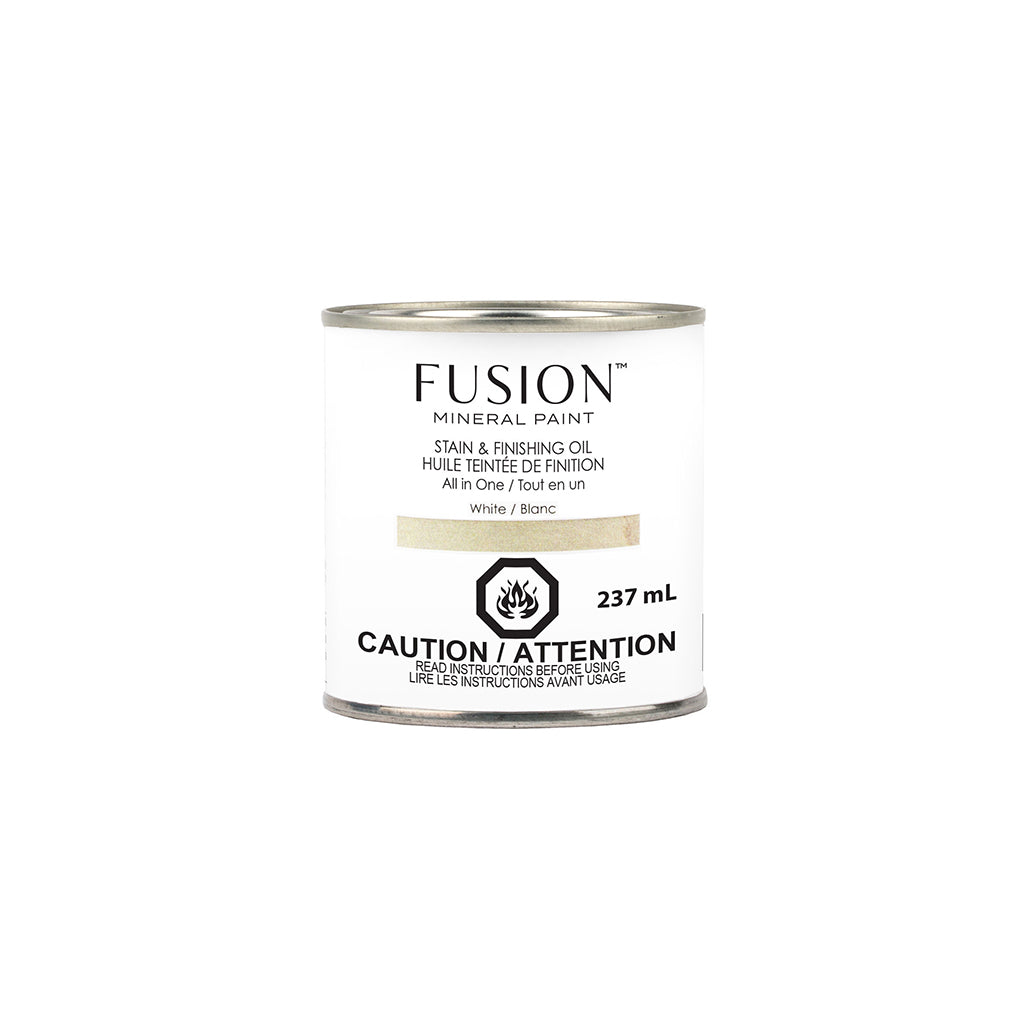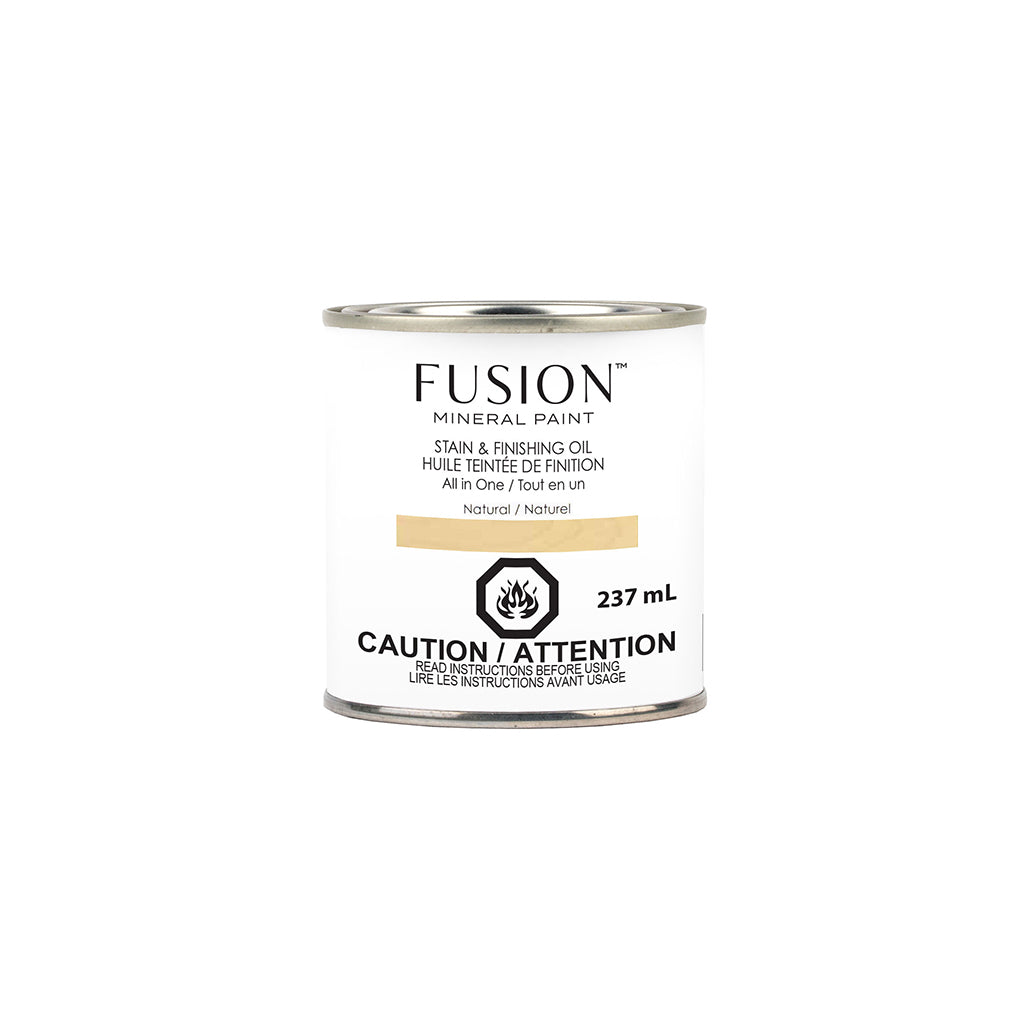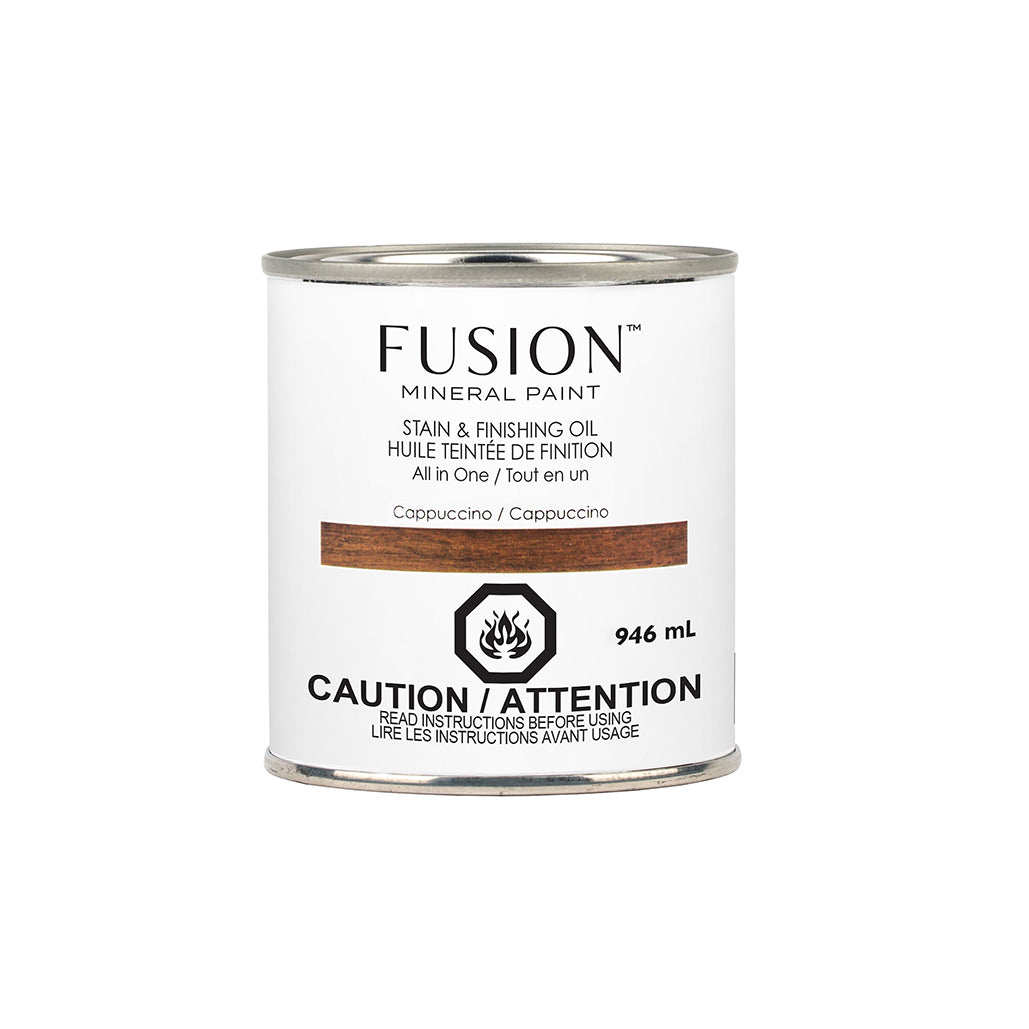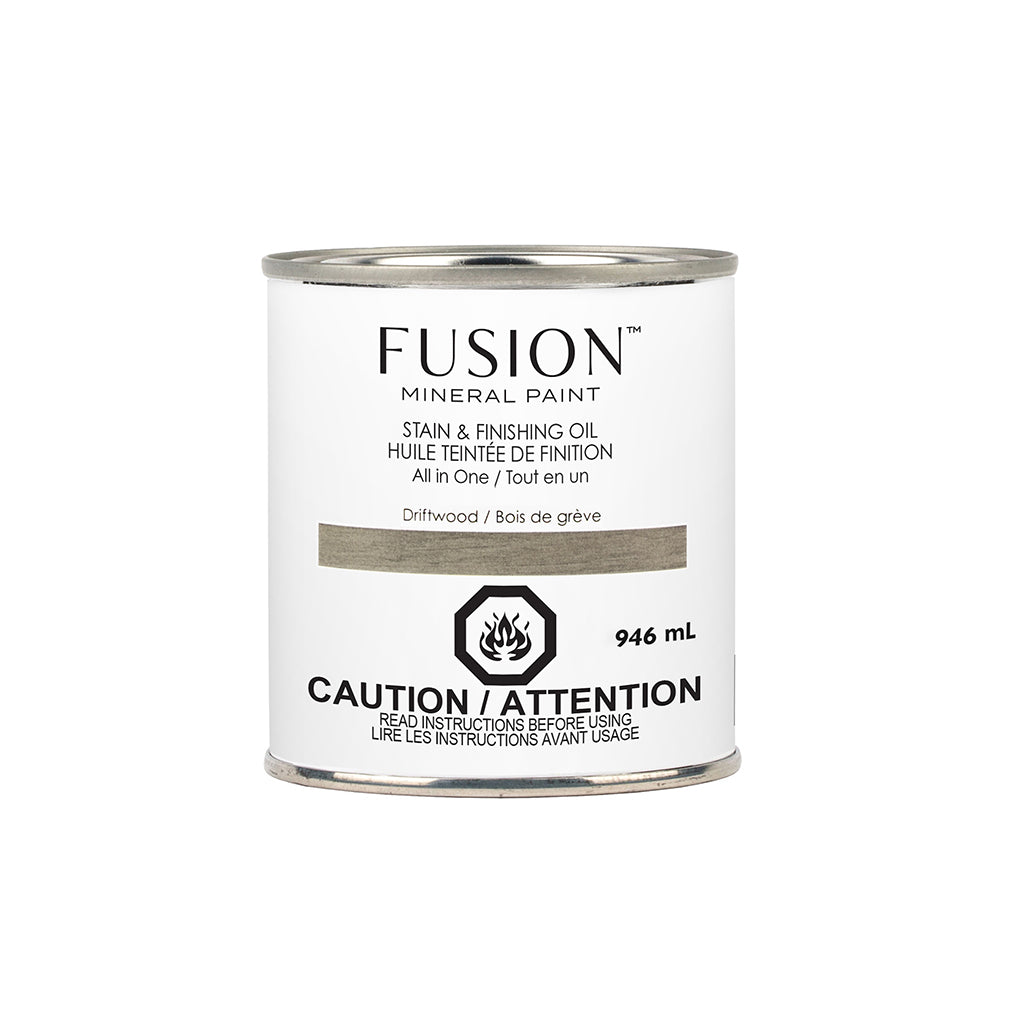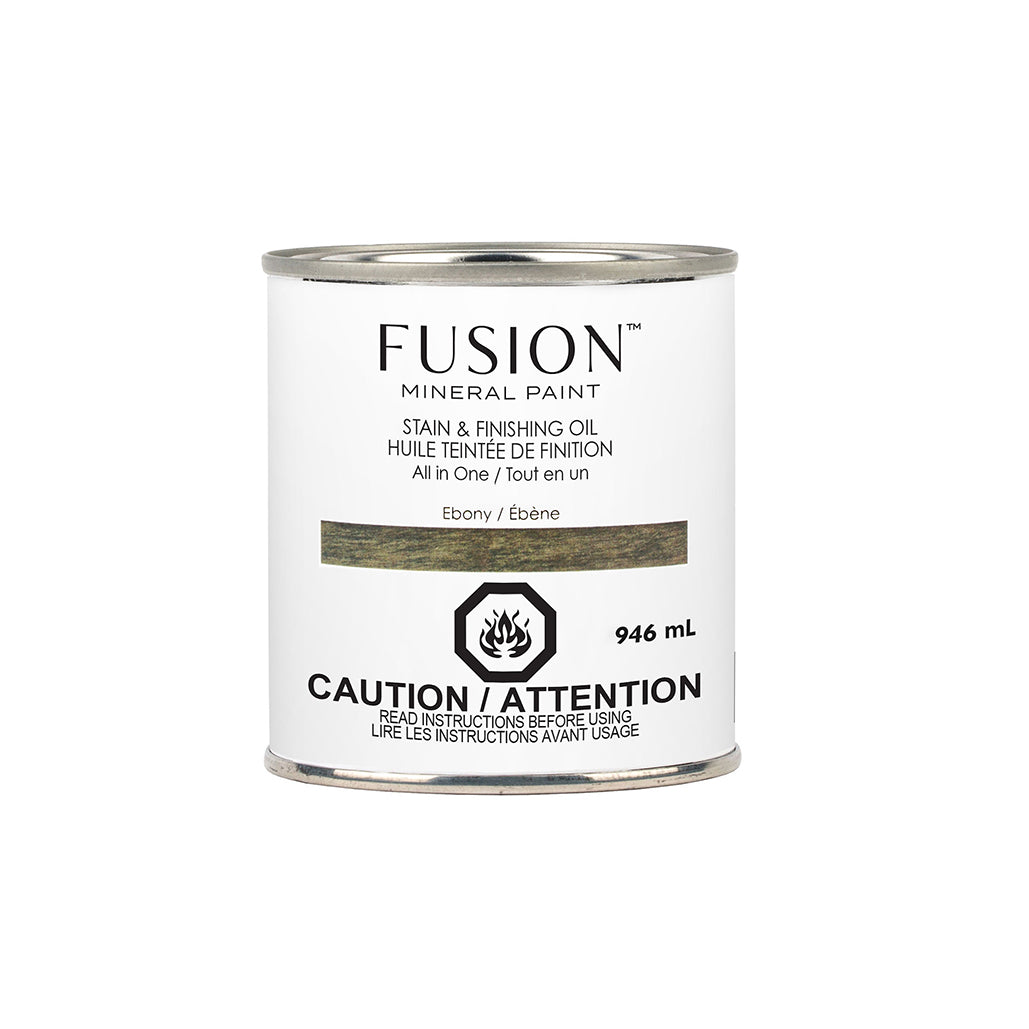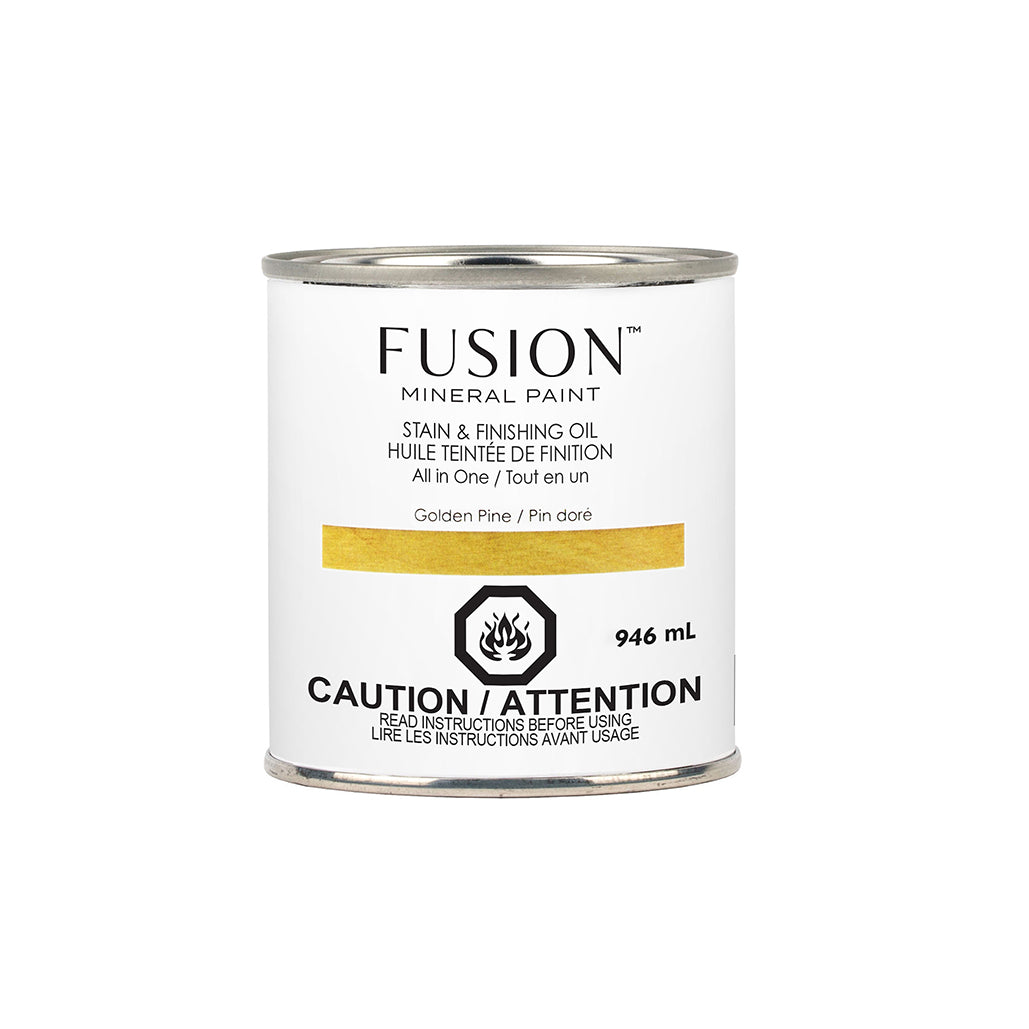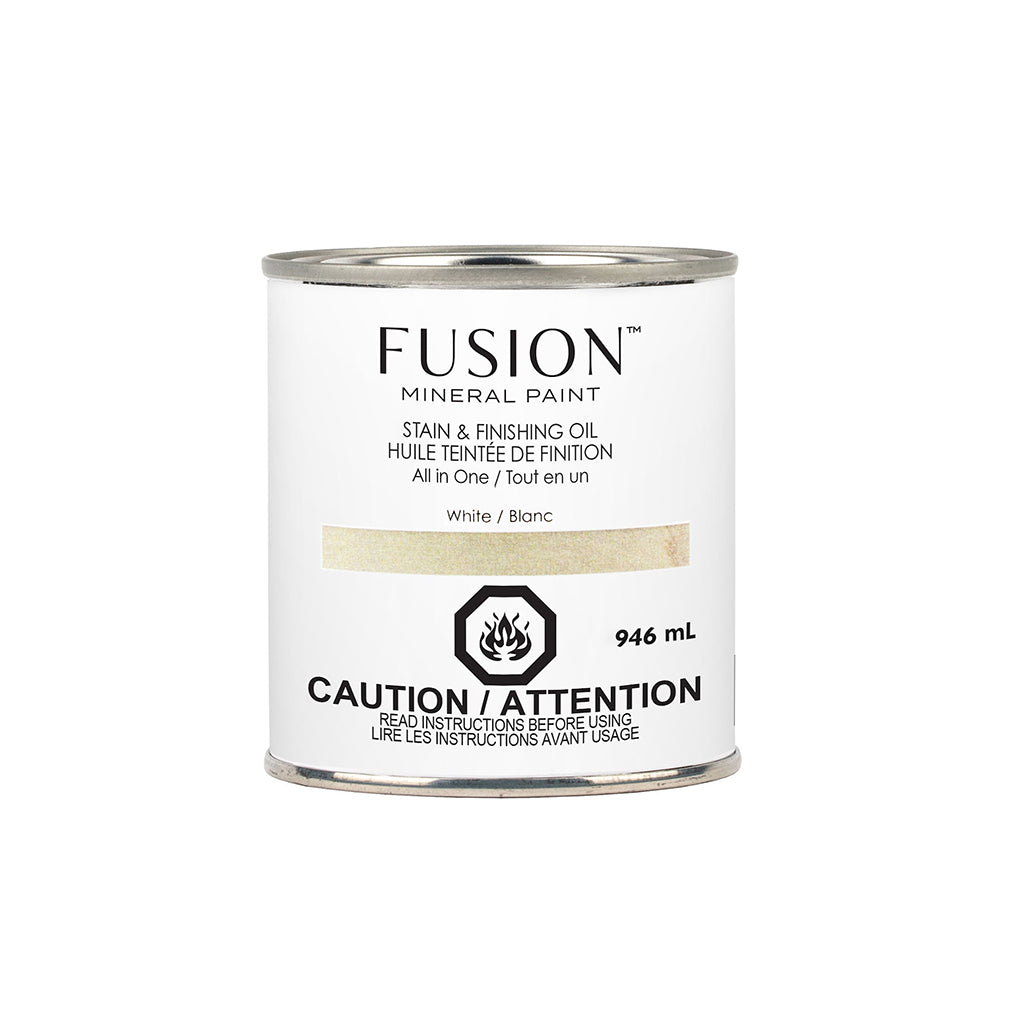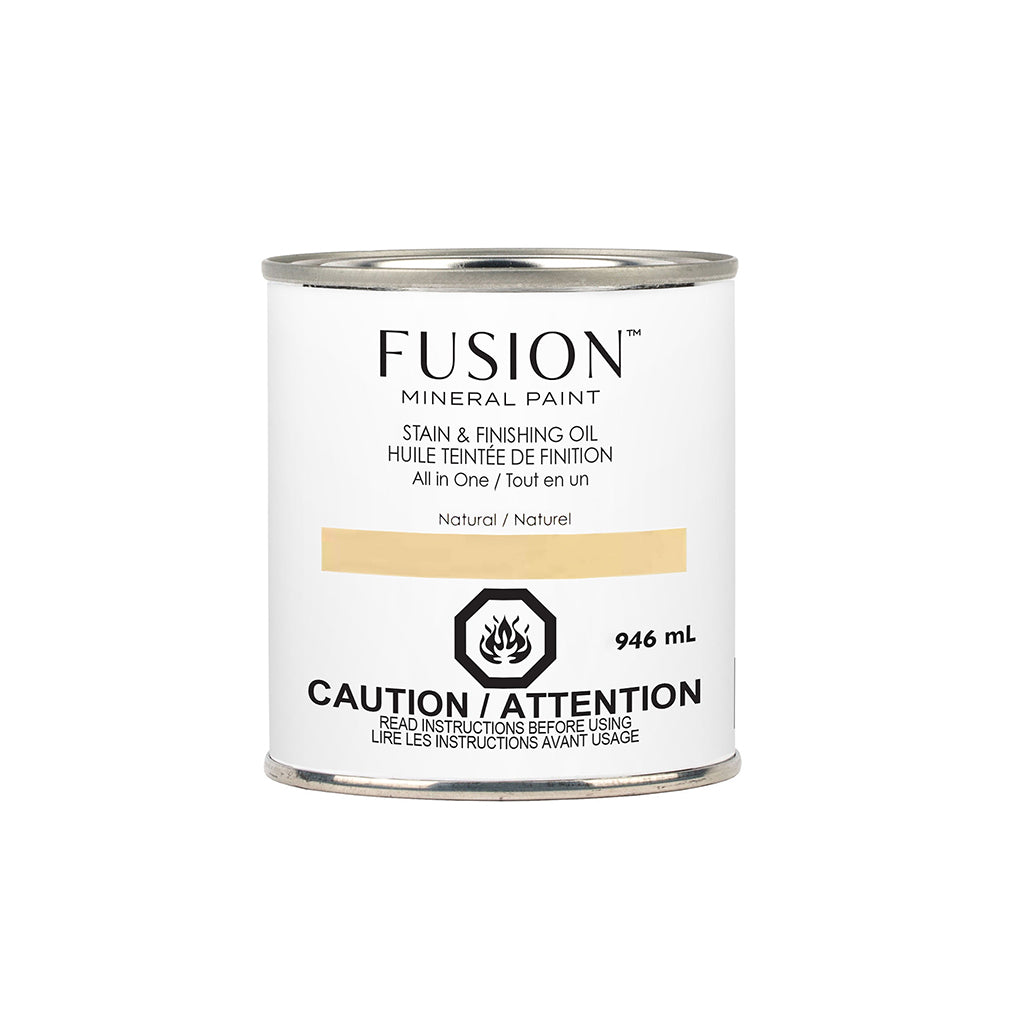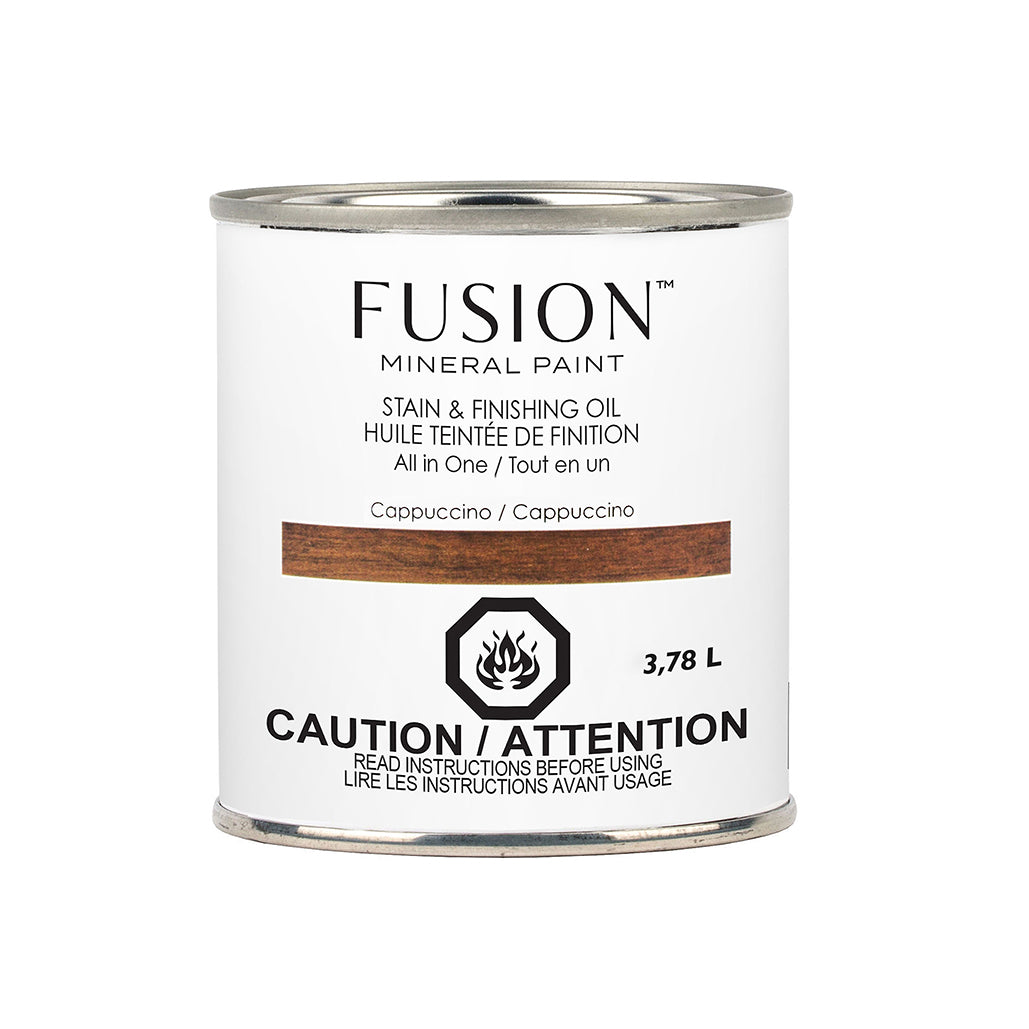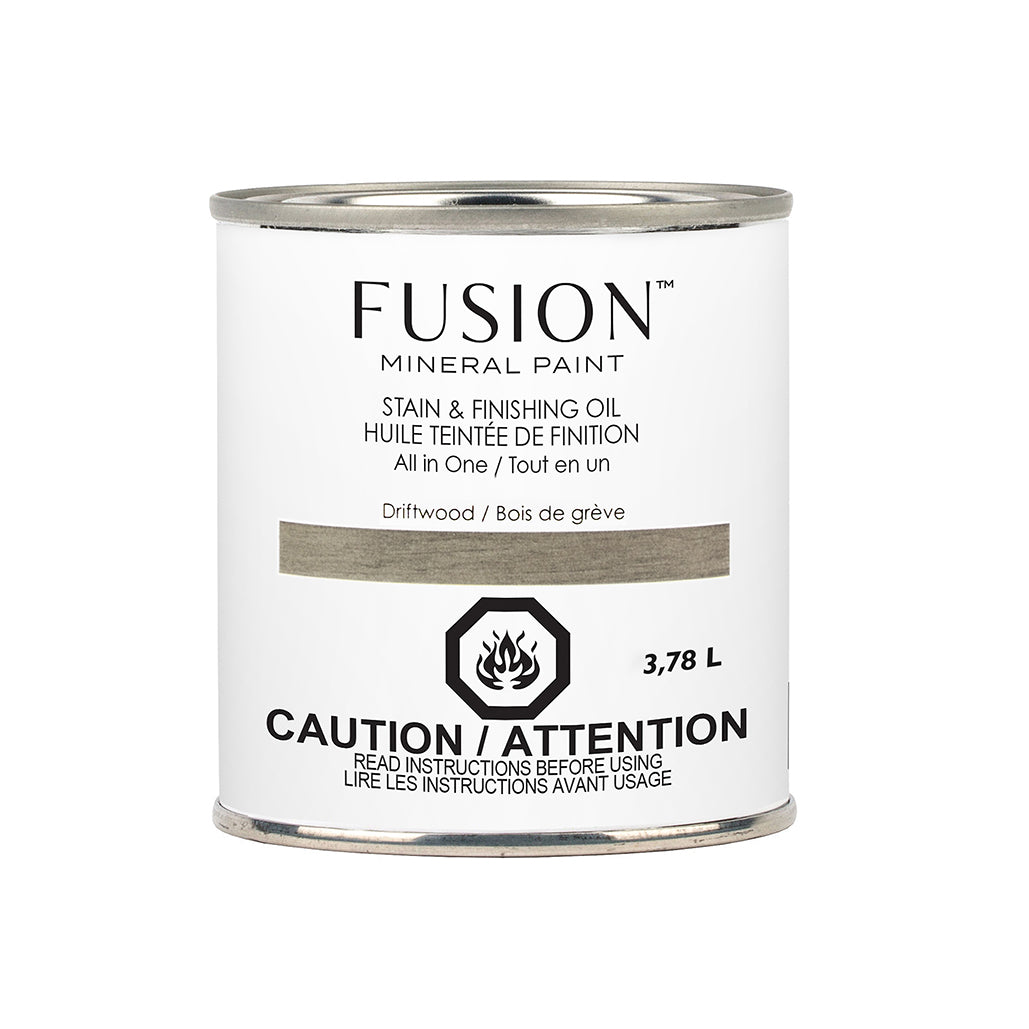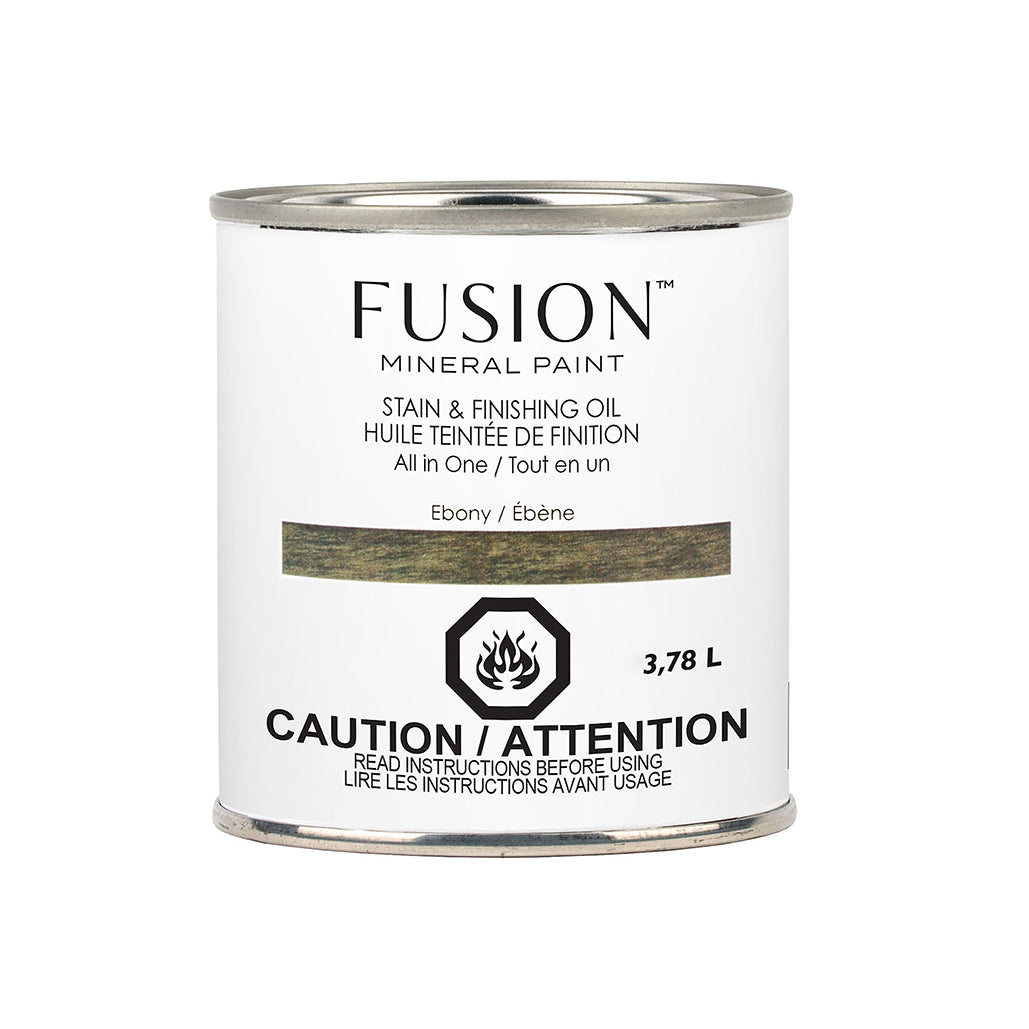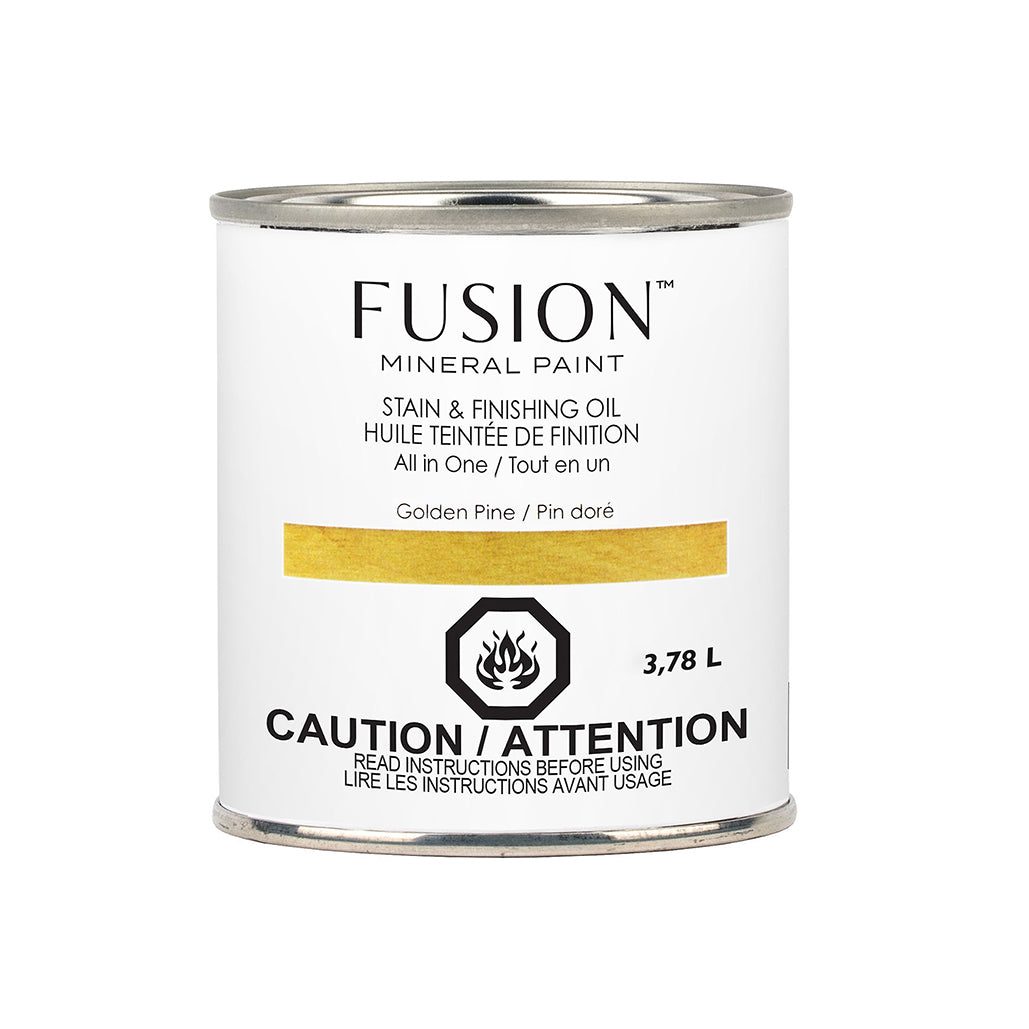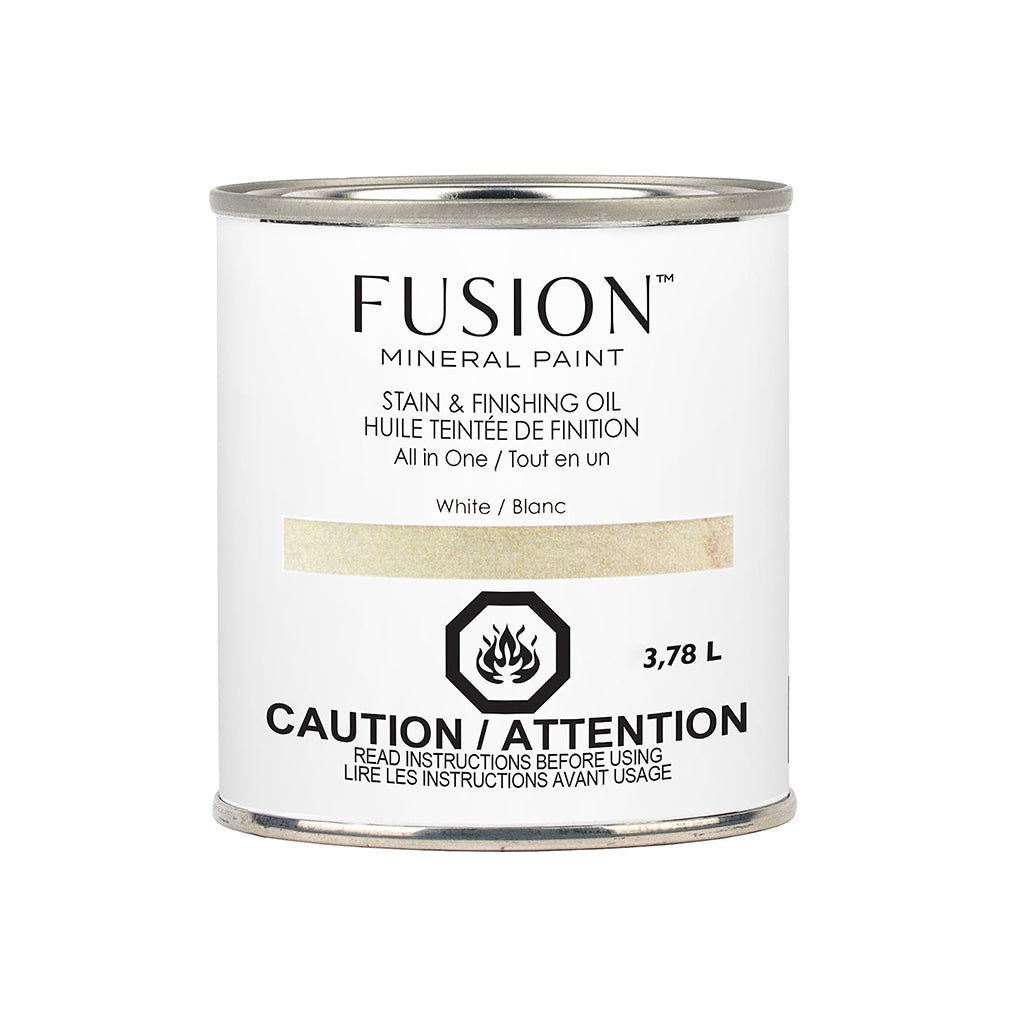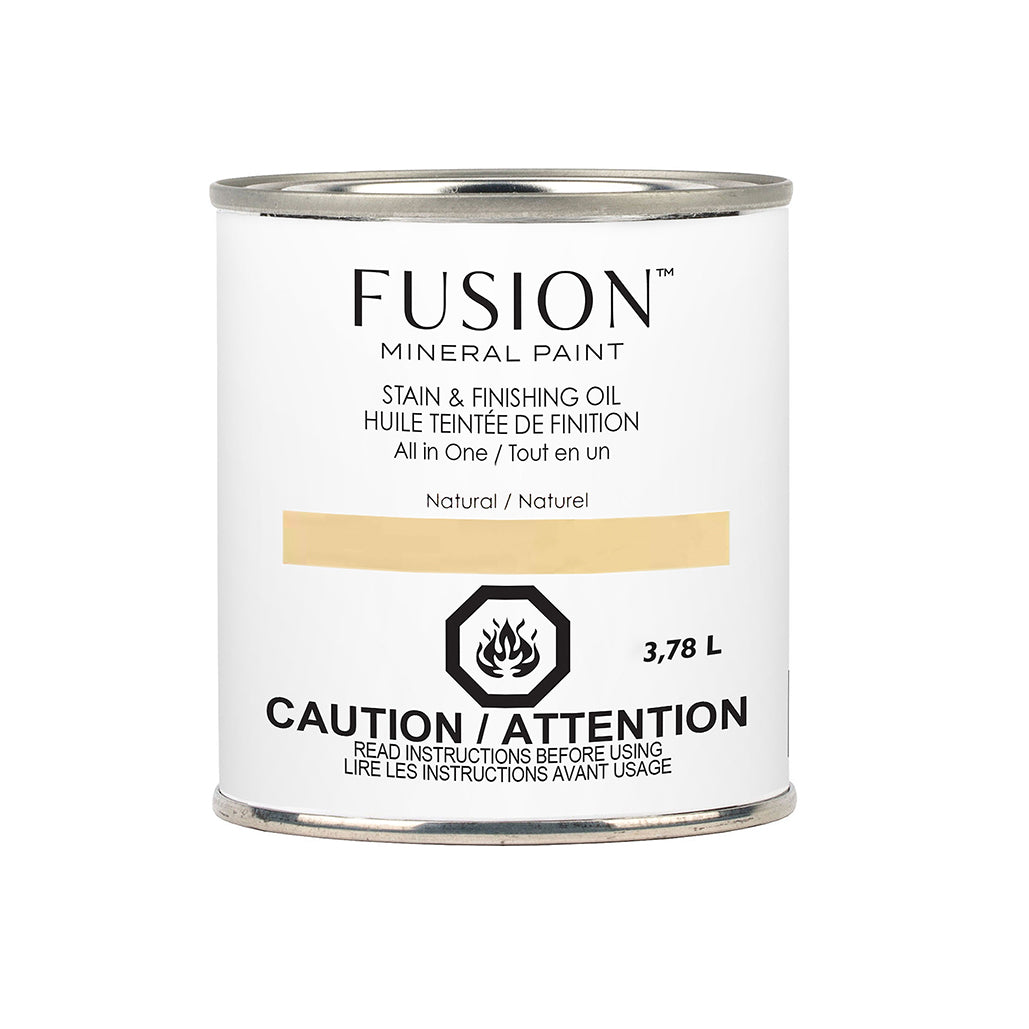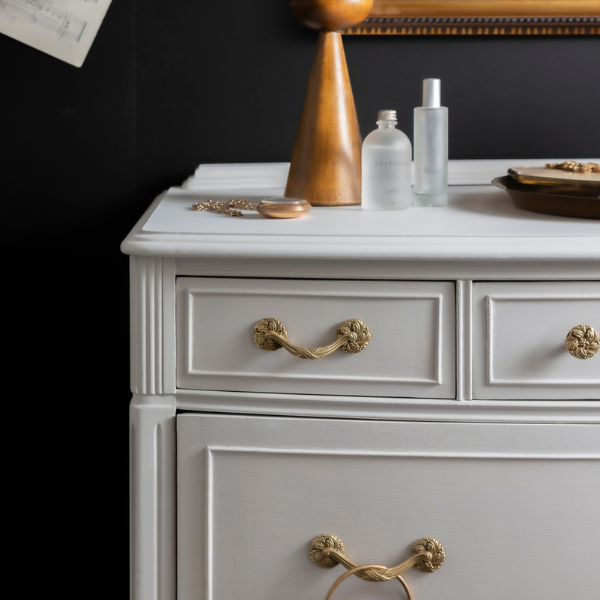 GETTING STARTED
Learn how to prep your furniture, apply our paint, choose a top coat or brush for your perfect project by checking our our free getting started guides.
DOWNLOAD THE GUIDES
SHIPPING & RETURNS

We strive to ship out every order within 2-3 days from ordering. If your order is placed before 10AM EST then consider that Day One. Please read more about our shipping policy here.

SHIPPING & RETURN POLICIES

PROJECT INSPIRATION

Discover all the different ways Fusion Mineral Paint has been used in varying projects. Get ideas, learn techniques, and get inspired! Check out our Fusion blog right here.

THE FUSION BLOG