Brush Soap
Regular price
Sale price
$6.99 CAD
Unit price
per
Sale
Sold out
Our 100% natural oil-based Brush Soap cleans your brushes to keep them in excellent shape. 
Extra gentle on the bristles using only natural oil will also condition natural bristles to help keep their shape and use for many years to come. 
Can also be used to clean hands and work surfaces of paint.
A must in all painter's tool kits! 
Application Tool
To clean brushes used for waterbased products

Clean Up
 Water
Coverage
 Many brushes and large surface areas
Recommended Uses

To be used to clean water-based paints from brushes, rollers, or surface areas where paint may have spilled.

For oil-based brushes be sure to use our odourless solvent

How to Use
Apply a dime-size amount to your brush, lather, and rinse
WHAT ELSE CAN IT BE USED FOR?
This soap will bring back to life even the most dried out of brushes!
Use for all types of brush hair, from sable to synthetic. Great for cleaning hands, floors, and work surfaces!
For a greener studio and well-cared artist tools.
DIRECTIONS

HOW TO USE:


Apply a dime size amount to your brush, lather and rinse.

Made from naturally refined linseed oil, a derivative of flax seed, Fusion™ Linseed Soap safely cleans and conditions all of your artist brushes.

This soap will bring back to life even the most dried out of brushes!

Simply lather up your hands or paintbrush, almost shampooing the bristles for a few minutes. Rinse well and repeat if needed.
BENEFITS

DID YOU KNOW?

100% natural, non-toxic and virtually odourless!

Acts as a shampoo and conditioner for your brushes.
FREQUENTLY ASKED QUESTIONS

What can I clean with it?
Water based paints from brushes, or paint on your hands or other surfaces.

Will it save my dried out old brushes with paint on them?
It's quite possible that this will revive even the worst brushes with dried paint. Simply apply the brush soap onto the surface and let it sit for 24 hours to break down the paint. The lather and rinse.

Does it condition my brush as well?
Yes! This will also condition your brush bristles!

Is it eco-friendly?
Yes! This is completely eco friendly using natural linseed oil as a base.

Read all about the most frequently asked questions on our FAQ page.
Share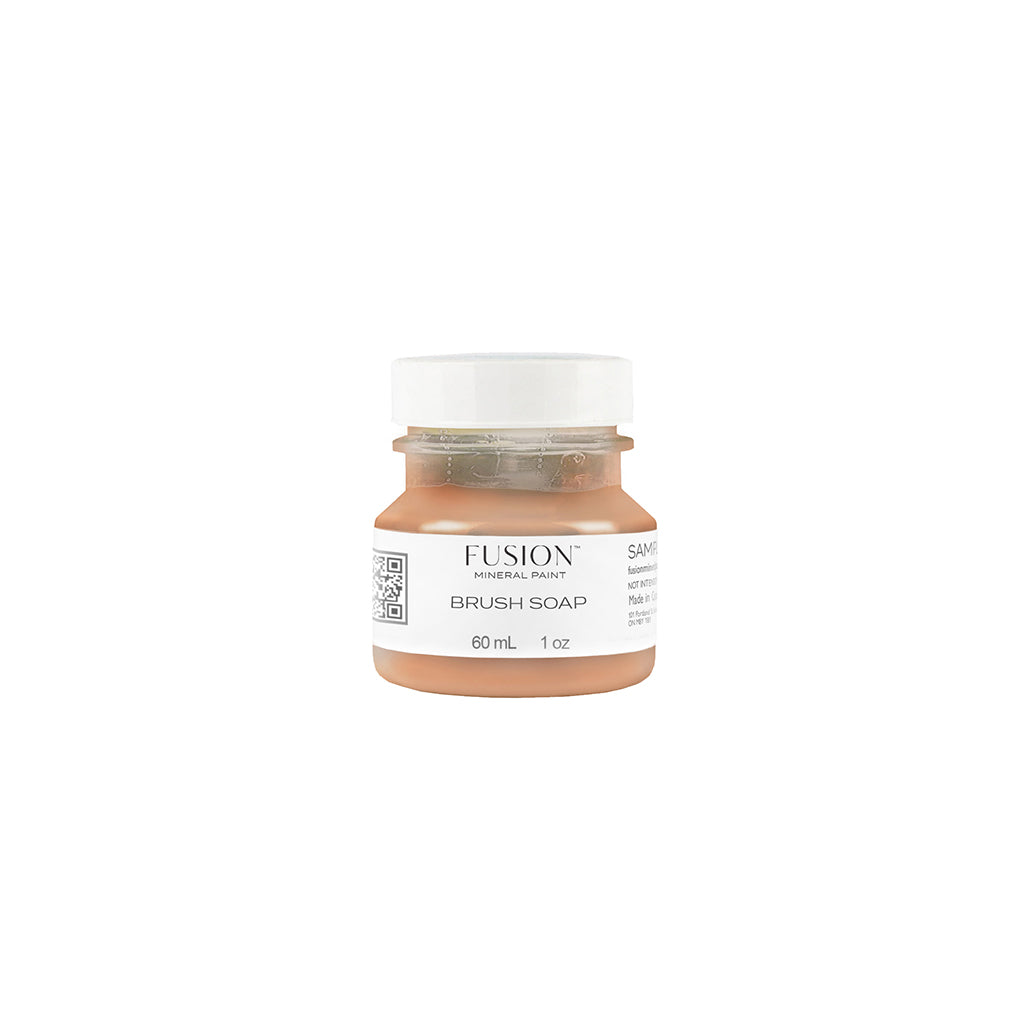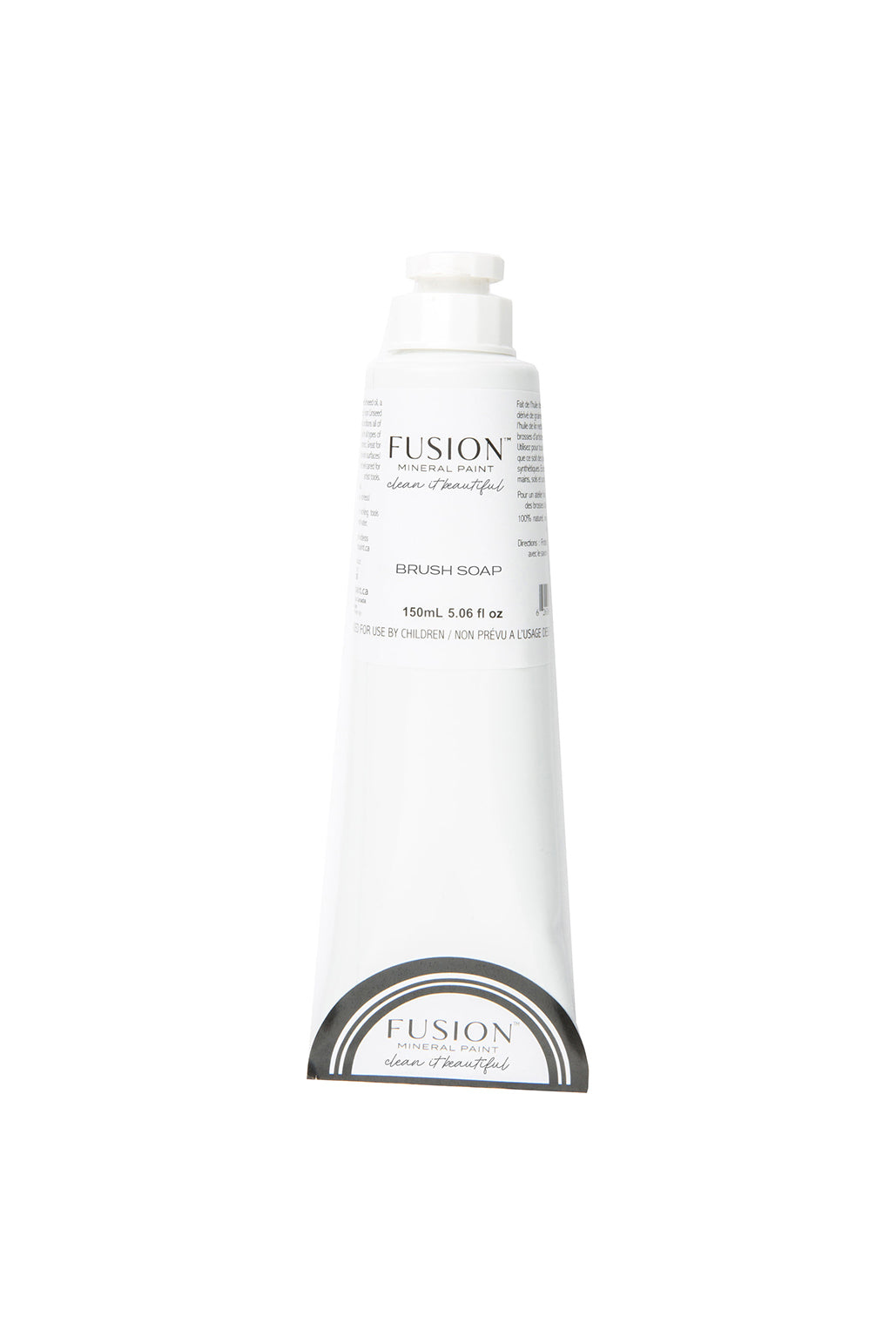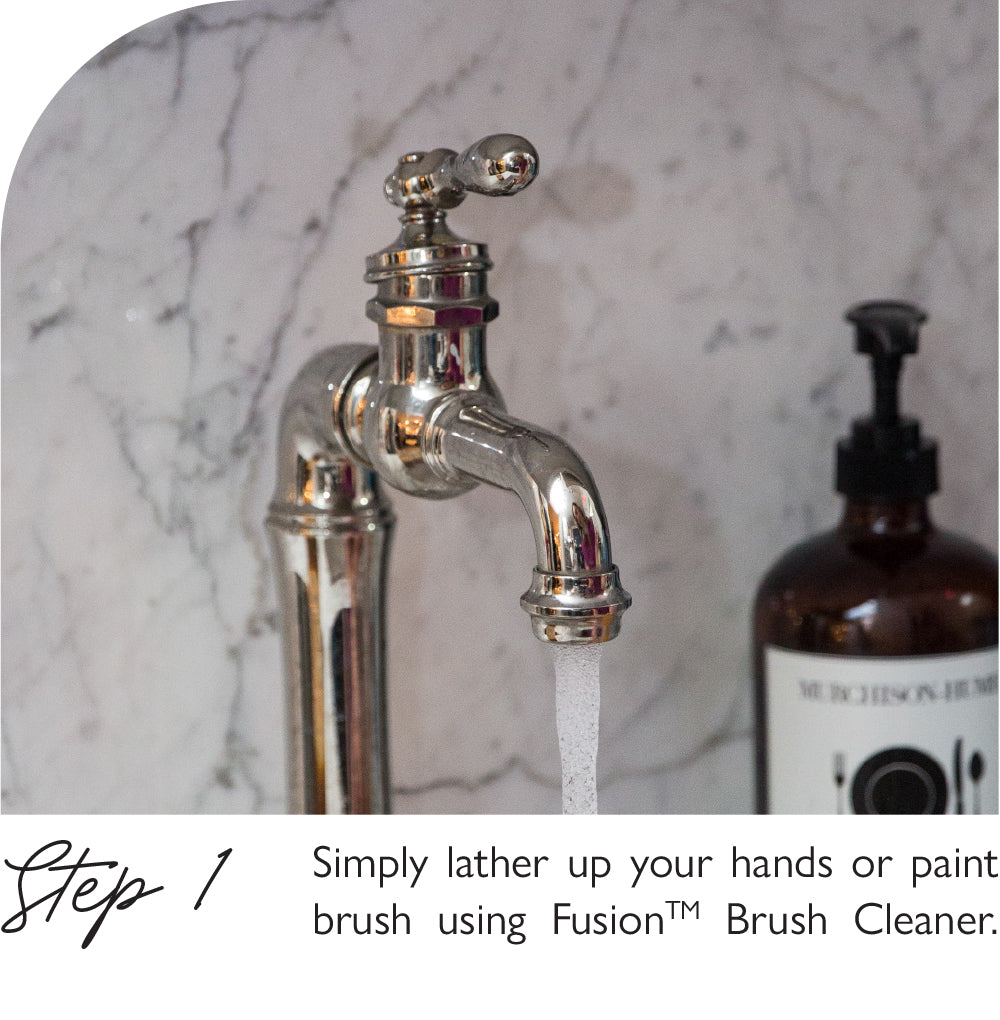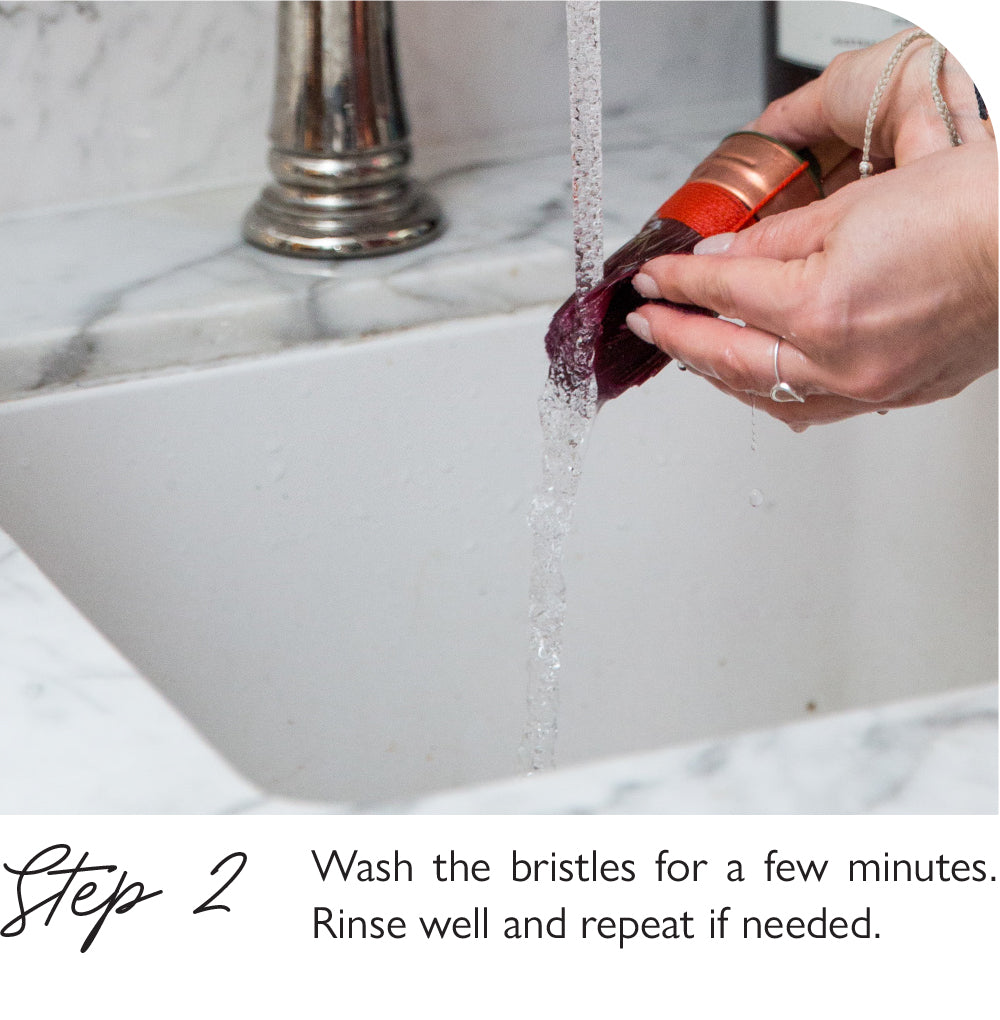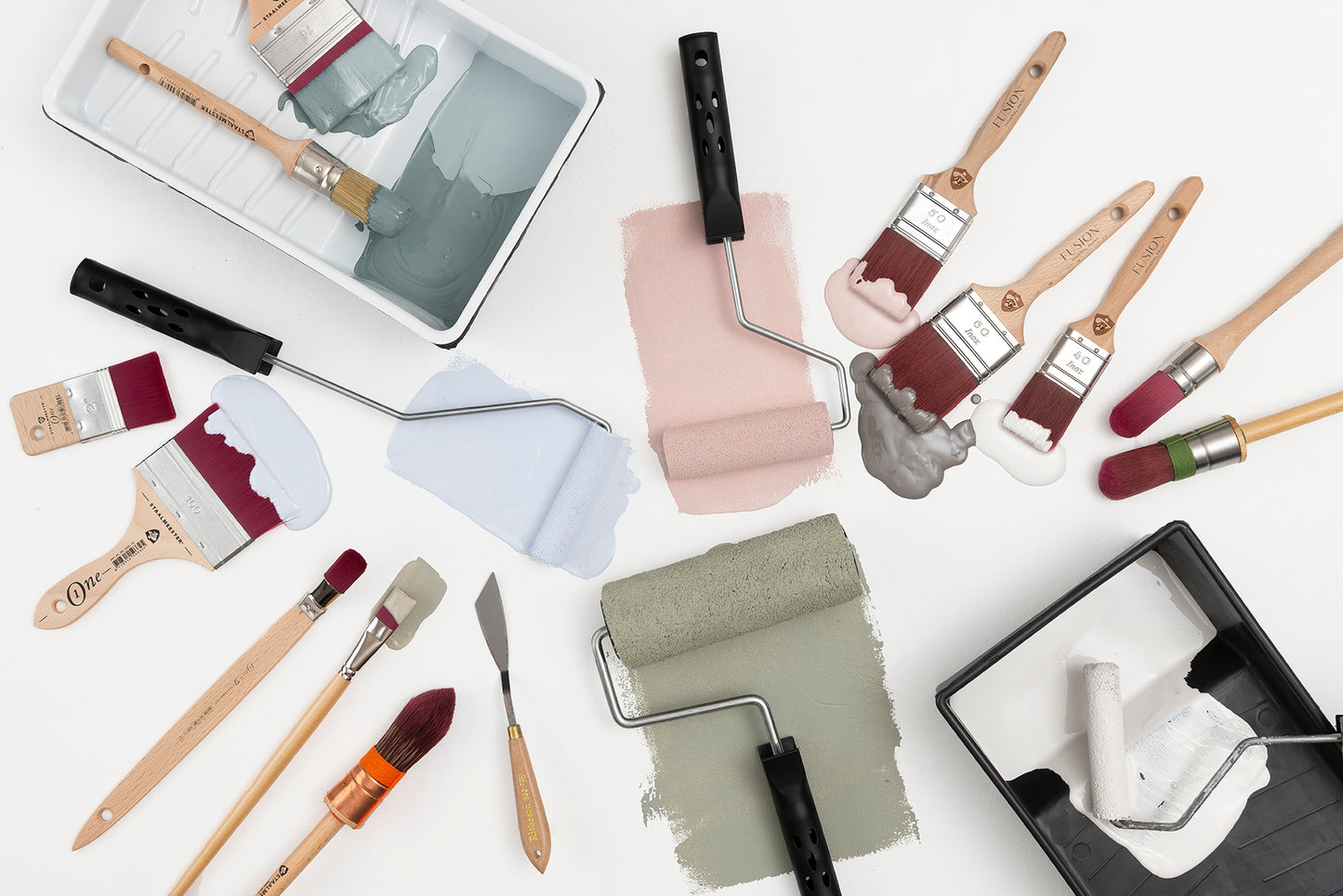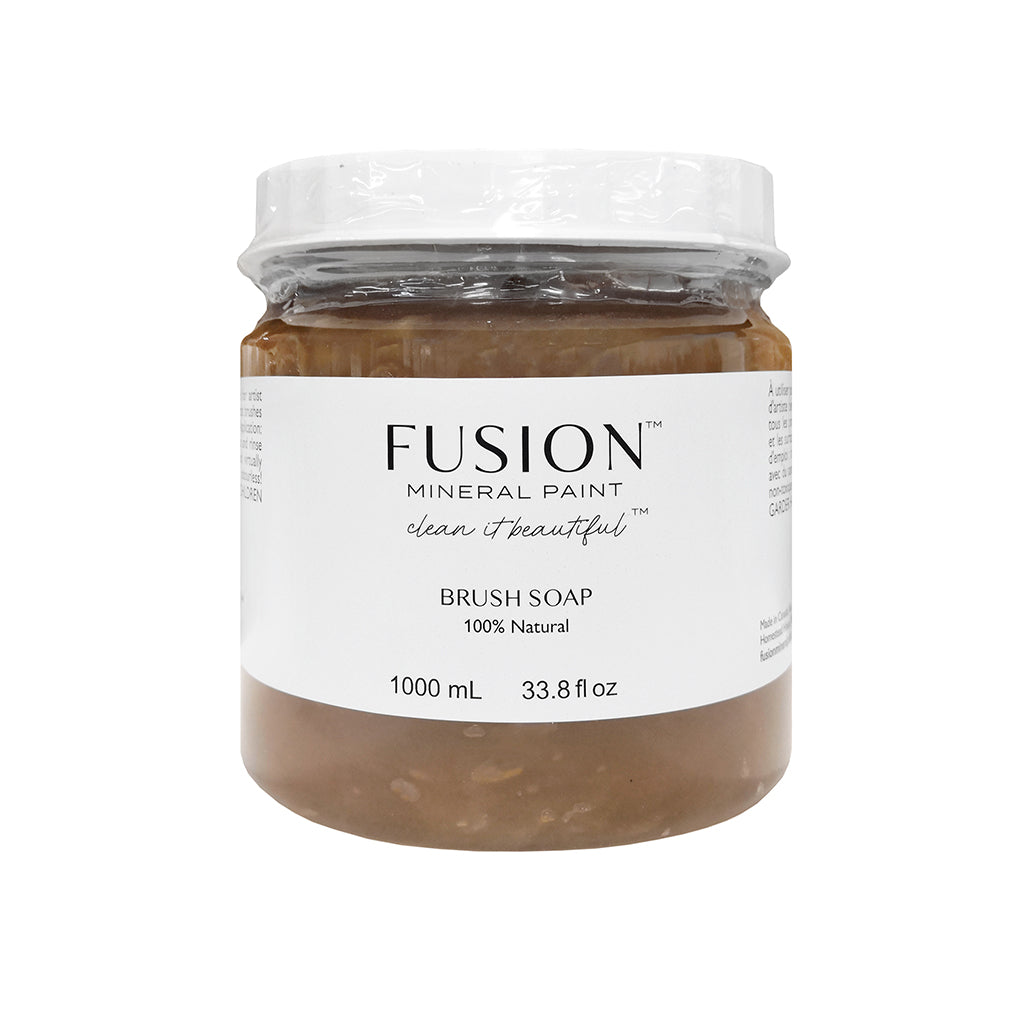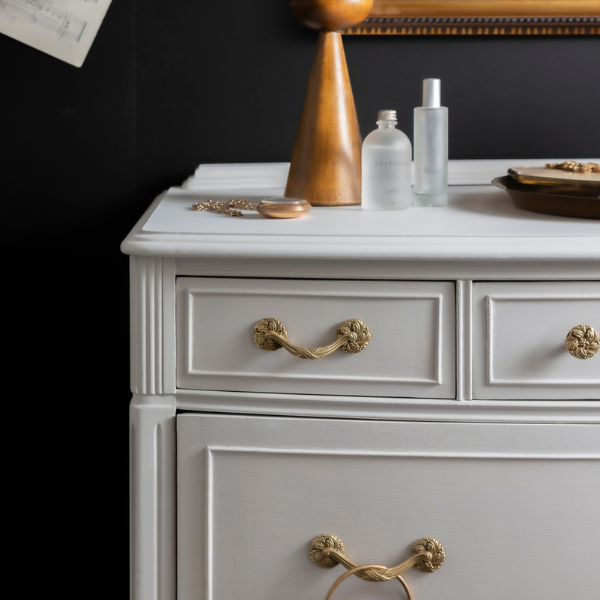 GETTING STARTED
Learn how to prep your furniture, apply our paint, choose a top coat or brush for your perfect project by checking our our free getting started guides.
DOWNLOAD THE GUIDES
SHIPPING & RETURNS

We strive to ship out every order within 2-3 days from ordering. If your order is placed before 10AM EST then consider that Day One. Please read more about our shipping policy here.

SHIPPING & RETURN POLICIES

PROJECT INSPIRATION

Discover all the different ways Fusion Mineral Paint has been used in varying projects. Get ideas, learn techniques, and get inspired! Check out our Fusion blog right here.

THE FUSION BLOG